Conference Program
---
Progressing toward MASS adoption
09:25 - 12:00
Moderator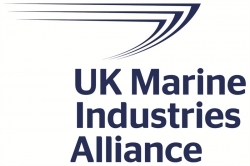 James Fanshawe
Chairman
UK MAS Regulatory Working Group
UK
09:25
Aware, secure and safe navigation at sea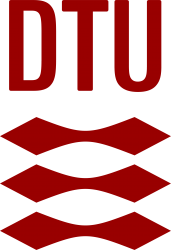 Roberto Galeazzi
Head of centre, associate professor
Technical University of Denmark
Denmark
The maritime sector is witnessing an increasing interest in the adoption of autonomous systems' technologies, driven by the expectation of improving safety and operational efficiency. The deployment of autonomous ships strongly depends on the development of several key technologies to achieve a secure, aware and safe navigation at sea. The talks presents the research and innovation effort ongoing within the ShippingLab – Autonomy research project, which aims at developing the first Danish autonomous ferry.
09:50
Towards smart ships: a shipyard and designer perspective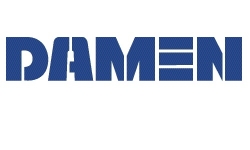 Kasper van der El
Research engineer
Damen
Netherlands
Damen is a company that designs and builds vessels from a highly diverse portfolio. Each vessel has a unique purpose and therefore benefits from different automation technology. The Damen approach to smart ships and eventually autonomy is to integrate standard automation modules as building blocks into the ships. Key technical challenges for Damen are to efficiently modularize the novel autonomous shipping functions in the design phase, and to guarantee the promised performance of the integrated modules in the building phase. This presentation will demonstrate the Damen approach using examples from recent R&D projects.
10:15 - 10:45
10:45
Current technology limitations for the fully autonomous operation of USVs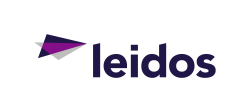 Charles Fralick
Chief technology officer, Maritime
Leidos
USA
Uncrewed surface vessels (USVs) are becoming almost ubiquitous around the world, performing yeoman's work in a broad number of applications from ocean survey to port and harbor security. Many of these applications are facilitated through operator-in-the-loop approaches where humans directly and heavily interact with the platforms to ensure, for the most part, safe operations. For truly autonomous operation, there still remain technology and design limitations that can be overcome, both to ensure safety and to optimize USVs for cost-efficient operation. We will discuss some of the most significant current limitations and why they need steady technology investment and development.
11:10
Lessons from the first Atlantic crossing by an autonomous, solar-powered vessel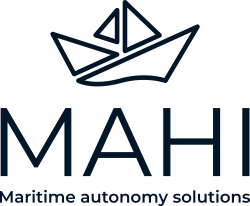 Pieter-Jan Note
CEO
Project Mahi
Belgium
Mahi 2 is the first autonomous surface vessel to have crossed the Atlantic Ocean, purely on solar power. Developed by a team of six Belgian engineers, Mahi 2 navigated a distance of 8000km from A Coruna, Spain to Martinique, Caribbean. During this session, several lessons will be shared from this ocean crossing which can be applied to commercial unmanned vessels for applications in offshore survey & surveillance and beyond. We will share concrete lessons learned from our USV development and operational experiences from operating an offshore USV.
11:35
Using autonomy to achieve zero emission and efficient maritime logistic chains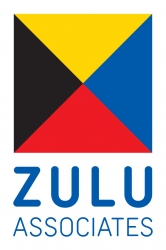 Antoon van Coillie
Director
Zulu Associates/Anglo Belgian Shipping Company
Belgium
The impact of autonomous operation of vessels on short sea and inland waterway routes is not limited to the navigational perspective. It has ramifications on the size of the vessels, the propulsion systems and related energy carriers, the needed infrastructure and ultimately will influence the design of the logistic chains in a disruptively and far reaching way. This may give the response needed for achieving economically competitive low and zero emission vessels. Other benefits will include better and safer jobs, reversing the crew shortage issue, increase safety, make inland waterway transport more climate resilient.
Legal, liability and regulatory frameworks
12:30 - 16:10
Moderator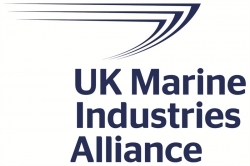 James Fanshawe
Chairman
UK MAS Regulatory Working Group
UK
12:30
Will autonomous shipping have much effect on casualty numbers?

Pieter den Haan
Maritime lawyer
AKD NV
Netherlands
There is a long tradition in international maritime law on how to deal with maritime casualties from both a civil and a criminal law perspective. Although autonomous ships may, at first sight, seem to alter all of that, I am of the opinion that it is easy to fit the new concept into existing structures.
12:55
Marine cyber insurance conundrum at the advent of autonomous shipping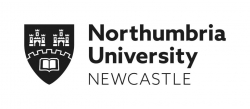 Eva Szewczyk
PhD researcher
Northumbria University
UK
The marine insurance market has a complicated relationship with cyber. As a result of cyber silence, exclusion and ambiguity, it is estimated that approximately 92% of the costs arising from a cyberattack are effectively uninsured. Against this backdrop, autonomous shipping may present a major challenge in cyber risk modeling and quantifying the maximum exposure. The fundamental uncertainties around MASS cyber risks, coupled with the existing cyber coverage dilemmas, could pose a substantial barrier to the autonomous market development. This presentation will explore the resulting challenges and opportunities.
13:20
Meeting the technical challenges for MASS regulatory requirements

Henry Robinson
CEO
Dynautics
UK
Maritime autonomous ship systems (MASS) are growing in their levels of acceptance and maturity. Inevitably, there are requirements to meet class approval and other regulatory guidelines for design, construction and operation of MASS. In this presentation, we look at how this has impacted the design of vessel control systems (VCS) and how we have delivered systems to operate in closely regulated waters. We will look at some of the challenges involved in bridging the gap between the current regulatory and class approval requirements and what is currently achievable using uncrewed systems.
13:45 - 14:00
14:00
Delivering assurance of maritime autonomous systems

Andre Burgess
Partnerships lead - assured autonomy
National Physical Laboratory
UK
NPL in collaboration with leading international and national maritime organizations, has identified the importance of developing an internationally accepted assurance framework for maritime autonomy. The presentation will show how such an assurance framework must bring together a diverse range of competencies and expertise, including the development of reliable virtual testing environments alongside the associated tools, test methodologies, data standards, curated assets and infrastructure to assure MAS at scale. This framework will not only ensure the safe and reliable operation of maritime autonomous systems but will also enable the integration and interoperability of these systems with those of our international partners.
14:25
Building the business and use cases for US autonomy

Sean Pribyl
Senior counsel
Holland & Knight LLP
USA
The US continues to develop maritime automation in the commercial and defense sectors, and in some cases is conducting international testing on a greater scale than the rest of the world. Practical use cases range across a broad spectrum of degrees of autonomy, types of vessels and crewing levels. The US Navy has made a clear goal of autonomy being part of the future US fleet, and the private sector is seeking ways to utilize varying degrees of autonomy to increase efficiency and resiliency. This has created an important precedent and international opportunities in the US market.
14:50
Australian regulatory initiatives supporting the use of autonomous vessels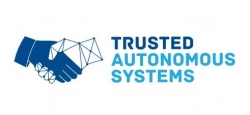 Rachel Horne
Assurance of autonomy activity lead
Trusted Autonomous Systems Defence Cooperative Research Centre (TAS)
Australia
The use of autonomous vessels is on the rise, but international and domestic regulatory uncertainties and barriers impede development and uptake. In Australia a number of recent regulatory initiatives have sought to improve the assurance and accreditation experience of autonomous vessel owners and operators, including by developing a tailored Australian Code of Practice, a COLREGs Operator Guidance Framework, and an online platform to share knowledge and resources. This presentation outlines the challenges and opportunities for autonomous vessels operating in Australia and highlights the regulatory initiatives underway aiming to unlock the potential of autonomous technology in the maritime domain.
15:15 - 16:10
Panel Discussion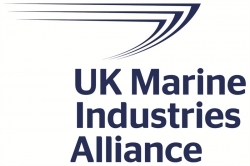 James Fanshawe
Chairman
UK MAS Regulatory Working Group
UK

Andre Burgess
Partnerships lead - assured autonomy
National Physical Laboratory
UK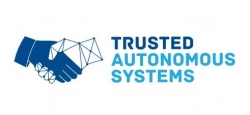 Rachel Horne
Assurance of autonomy activity lead
Trusted Autonomous Systems Defence Cooperative Research Centre (TAS)
Australia

Sean Pribyl
Senior counsel
Holland & Knight LLP
USA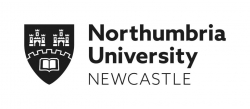 Eva Szewczyk
PhD researcher
Northumbria University
UK