Conference Program
---
Perspectives on the Deployment of MASS
09:00 - 12:50
Moderator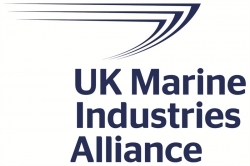 James Fanshawe CBE FNI
Chairman
UK MAS Regulatory Working Group
UK
09:00
Status and outlook for autonomous ships in Norway

Ørnulf Jan Rødseth
General Manager
Norwegian Forum for Autonomous Ships
Norway
The Norwegian context and the current status on deployment and developments of autonomous ships in Norway will be presented. This includes more realistic expectations of what autonomous ships can and cannot do. This has resulted in more concrete proposals for new projects both in cargo and passenger transport. An outlook on new technology and approval procedures and what this will mean for further autonomous ship developments will also be discussed.
09:25
Assuring successful deployment of MASS

Andre Burgess
Strategic Partnerships Lead - Assured Autonomy
National Physical Laboratory
UK
The deployment of increasingly automated maritime systems will have positive impacts on productivity, congestion and emissions reduction, accessibility, and safety. A critical challenge to realising these outcomes at scale is the absence of any means for autonomous technologies to be quantifiably assured that they are safe, reliable and do what they say on the tin, throughout their operational life. This talk explores the new approaches to certify autonomous maritime systems at an international level, with a focus on helping establish the true capabilities and limitations of any particular system and the importance of data quality standards and those for AI.
09:50
A consideration and proposal on rules for MASS social implementation

Makoto Ito
Senior Scientist
ClassNK
Japan
This presentation will begin with an introduction to the status of international rule developments. Next, we will present our ideas on what should be taken into consideration in developing functional requirements with respect to the new technology of MASS. Concretely we believe it is important to develop safety assessment methods for both the whole system and each element. Furthermore, it is necessary to ensure safety not only in the development phase but also in the operation phase. Then, we will propose a new framework "vulnerability database" which can accelerate social implementation of MASS.
10:45
Intelligent maritime corridors: Understandings, challenges and roadmaps

Donald Roussel
Founding Member
Conseil International CMI-IMC International Council
Canada
Each commercial maritime corridor has its history of development, among which are corridors that are more advanced than others in terms of governance, logistics and technological performance, especially for MASS. Intelligent Maritime Corridors (IMC) development presents multiple challenges within a jurisdiction and internationally. Our new organization (IMC IC) is dedicated to exploring this concept and promoting its growth. Continuous monitoring, holistic analysis, large diffusions of the information, feedback, and activation of the knowledge within a collaborative platform under the umbrella of a dedicated organization is now crucial for decision-makers worldwide.
11:10
6Ds - Dull, dangerous, dirty, deep, dear, duration?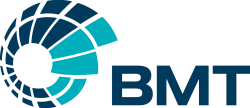 Jake Rigby
R&D Lead
BMT
UK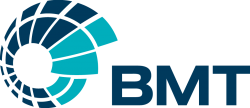 Chloe Yarrien
Maritime Autonomous Systems Engineering Lead
BMT
UK
Most people are familiar with the driving use case for increased autonomy being around the 3Ds; Dull, Dangerous and Dirty operations. In recent times a fourth D "Deep" for deep water exploration has been added and a fifth D, "Dear" has been discussed looking at the cost-effective deployment of autonomy. On the modern naval battlefield information is power and there is a significant requirement to provide persistent surveillance of the maritime domain. Could there now be a 6th D, driving autonomous system requirements around long "Duration" tasks. This presentation will explore what can be removed when the vessel is fully autonomous and how this could be used to provide cost-effective persistent maritime surveillance.
11:35
Indispensable things for autonomous navigation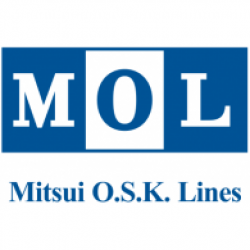 Takeru Suzuki
General Manager
Mitsui O.S.K. Lines, Ltd.
Japan
In order to realize autonomous navigation, we need to replace the acquired equipment skill of seafarers with a system. Given that the raison d'etre of the system is that it must outperform human capabilities, or at least be on the same level, what are indispensable things we need to tackle? What technology is required? Will AI push us to the goal? Beyond decision supporting systems, is there autonomous navigation? In this presentation Takeru Suzuki will state his view from the standpoint of a shipping company.
12:00
Using autonomy to achieve competitive zero emission shipping.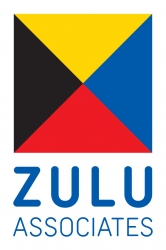 Antoon van Coillie
Director
Zulu Associates/Anglo Belgian Shipping Company
Belgium
The development of Maritime Autonomous Systems, and the integration of a range of technology systems and new energy sources, including batteries and green hydrogen, provide real opportunities to achieve zero emission shipping. This will be particularly evident on both short sea routes and on inland waterways. This presentation will explore how this can be achieved and what the overall impact will be on future maritime operations. It will specifically examine the resultant business cases and demonstrate how this will make them both cost effective and able to meet customer demands. It will also touch on what ports and harbours need to consider preparing for the entry into service of these vessels.
Project Reviews and Case Studies
13:45 - 17:00
Moderator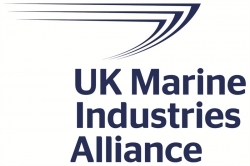 James Fanshawe CBE FNI
Chairman
UK MAS Regulatory Working Group
UK
13:45
Autoship demonstration of autonomous sailing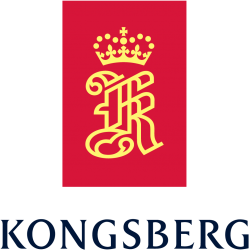 Vidar Helgaas
Project Manager, Technology
Kongsberg Maritime
Norway
AUTOSHIP is a Horizon 2020 funded innovation project that addresses the EU's need to increase multimodal transport and relieve road congestion. The plan is to develop and integrate Key Enabling Technologies (KETs) for autonomous ships via two use-cases. AUTOSHIP will develop, equip, and run full-scale operational demonstrations of autonomous functionality for two vessels: Eidsvaag Pioneer, a Short Sea Shipping (SSS) fish feed carrier operating off the coast of Norway, and ZULU, a pallet shuttle barge operating in Belgium's inland waterways (IWW).
14:10
MEGURI2040 fully autonomous ship program: Achievements and next steps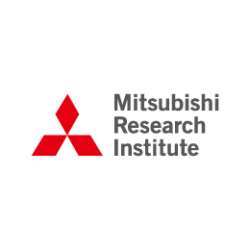 Masanori Muto
Senior Researcher / Mission Leader
Mitsubishi Research Institute
Japan
MEGURI2040 is the program for developing fully autonomous ships initiated by the Nippon Foundation, with the goal to make the half of Japanese domestic vessels to autonomous ships. Under this program, the consortium "DFFAS (Designing the Future of Fully Autonomous Ships)" composed of 30 companies has successfully demonstrated the navigation of autonomous container carrier passing through Tokyo Bay. This presentation shows its achievements as well as challenges we have found, which should be tackled for practical implementation of autonomous shipping: including business use cases to be developed, as well as analysis on rules and regulations to be modified.
14:35
SUNMARE - An innovative autonomous platform for marine research

Salvatore Mauro
Research Scientist
CNR-INM (Italian National Research Council - Institute of Marine Engineering)
Italy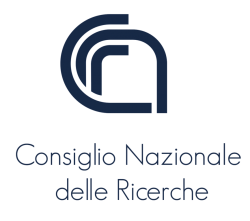 Massimo De Lauro
Researcher
National Research Council - Consiglio Nazionale delle Ricerche (CNR) - Istituto di Ingegneria del Mare (INM)
Italy
This presentation will illustrate the SUNMARE (Surface UNmanned multipurpose research MARine vEhicle) research project which is financially supported by Regione Lazio and is carried out by the National Research Council, Institute of Marine Engineering (CNR-INM) in partnership with Università "La Sapienza" of Rome, Dept. of Mechanical Engineering. The aim of the project is to develop a functional autonomous marine research platform of about 10 meters in length with embedded autonomous capabilities at MASS=3 level. A detailed CONOPS that defines the holistic characteristics of the unmanned vehicle; capabilities, applications, functionalities, scientific missions, on-board installation of equipment and systems will be presented.
15:00
Reflections from a three-week trial operation of a self-driving urban ferry open to the public

Ole Andreas Alsos
Head of NTNU Shore Control Lab
Norwegian University of Science and Technology
Norway
In September 2022 the self-driving urban ferry milliAmpere2 was put in operation in Trondheim, Norway. Over three weeks the ferry took nearly 500 trips with more than 1500 passengers. Nearly 1000 passengers reported on perceived safety and trust towards the ferry through a survey. Further, more than 150 passengers and other boat drivers in the canal were interviewed about their experiences. This talk reflects on the findings from the trial operation.
15:45
Commercialization of marine autonomy: A success story in the making

Wangseok Jang
Senior Researcher - Recreational Boat Solution Team
Avikus
Korea
Marine autonomy has taken its final step on the road to commercialization. The era of power points and technology demonstrations is over. Avikus is now selling and installing autonomous navigation systems for commercial ships. In this presentation Avikus will show what steps have been taken to make this possible but also discuss the steps and challenges ahead. In addition, Avikus will show why it is important for successful autonomy to have broad applications, from container ships to tugs and even to leisure boats.
16:10
Real-world autonomous ferry operations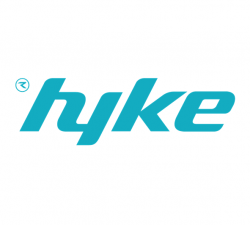 Jason McFarlane
CTO
Hyke
Norway
This presentation will describe the experiences and the challenges which Hyke encountered during the development of ferries as part of an existing city ferry network. The ferries are for commercial operation, have a high level of autonomous operation with a future goal of full autonomy. The presentation will describe the testing of the autonomous functionality with a real use-case; the first ferry being launched in Fredrikstad, Norway, at the beginning of 2023
16:35
A summary of the operations conducted by USV Maxlimer following the volcano eruption off Tonga in 2022

James Fanshawe CBE FNI
Board Advisor
Sea-Kit International
UK

Ben Simpson
CEO
SEA-KIT International
UK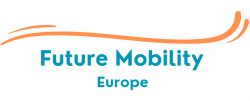 Najmeh Masoudi
Autonomous Mobility Advisor
Future Mobility Consulting
Belgium
Following the eruption of the volcano off Tonga in early 2022, the Sea-Kit International autonomous vessel (USV) Maxlimer was selected to deploy to provide an unmanned capability in the region. This was named Tonga Eruption Seabed Mapping project (TESMaP). Phase 1 (April/May 2022) saw NIWA scientists from New Zealand survey the ocean around the Hunga-Tonga Hunga-Ha'apai (HT–HH) volcano, covering thousands of square kilometres and collecting video images of the eruption's impact from the research vessel Tangaroa. Phase 2 (July/August 2022) utilised SEA-KIT's Maxlimer to conduct a month of further mapping inside the caldera. This presentation will provide details of phase 2, which was the reactive autonomous operation mounted and controlled from the UK.