Conference Program
---
Vision technologies and collision avoidance
09:00 - 13:05
Moderator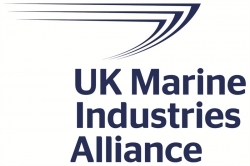 James Fanshawe
Chairman
UK MAS Regulatory Working Group
UK
09:00
Assuring autonomous navigation systems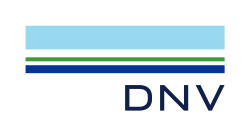 Grunde Løvoll
Principal researcher
DNV
Norway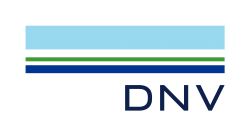 Øystein Engelhardtsen
Group leader Ship Autonomy
DNV
Norway
How do autonomous navigation systems impact safety and operational efficiency? And how can we verify and document this? These questions are large and complex, and we address them in the "SAFE Maritime Autonomous Technology" research project by DNV, Kongsberg, Bastø Fosen and NTNU. A decision support system for collision avoidance will be implemented and demonstrated on ferry in commercial operation. The system will form its, own situational awareness and suggested evasive manoeuvres will be planned autonomously. The effect on safety and operational efficiency will then be rigorously tested, analyzed, and documented through the use of novel tools and simulators.
09:25
Next generation 3D forward looking sonar

Andy Millar
Head of sales & marketing
Wavefront Systems Ltd
UK
This presentation will describe Vigilant FLS which is the result of 10 years development from a military specification FLS to the current generation of commercial high definition long range sonar with 3D mapping capability over 120 degrees of arc, to a depth of 100m. The resolution is such that it will identify in-water column hazards and uncharted seabed hazards. Vigilant is currently in use on autonomous vehicles and is capable of full integration with third party command and control systems and can be controlled completely by the AI. This is proven technology with continuing develoment of new solutions for multiple hull and mounting forms.
09:50
Sensor fusion in situation awareness systems for autonomous vessels

Jesús Carabaño
Head of sensor fusion
Groke Technologies
Finland

Juha Rokka
CEO
Groke Technologies Oy
Finland
The presentation will detail the challenges and opportunities of sensor-fusion-based situation awareness systems. It will also discuss data sources and their utilization through use cases and piloted applications from Japanese waters.
10:15
An innovative S-100 synthetic modelling environment for enhanced situational awareness and navigation assurance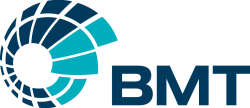 Phil Thompson
Director of maritime simulation and training
BMT
UK
As we transition to a future of autonomous shipping, there will undeniably be a period where crewed and uncrewed vessels will need to operate together in shared waterways; an environment where the safety and assurance of the new autonomous systems will need to be verified. Just as the automotive sector had to start with virtual miles before it tested in real life, autonomous maritime navigation will need to be simulated and tested to support this future vision. This presentation describes the integration of a crewed and autonomous vessel navigation simulator specifically designed to fuse high-density data.
10:40 - 11:00
11:00
Computer-vision-based skipper assistance and autonomy on waterjet-powered vessels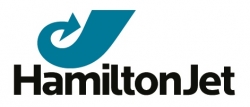 Benjamin Reed
Managing director
HamiltonJet
New Zealand
Autonomy for everyone. This presentation charts the course of a joint development between HamiltonJet in New Zealand and SeaMachines in Boston, US. JETsense is the first computer-vision-based skipper assistance product on the market. It allows active interpretation of a live marine environment via AI-powered situational awareness, to augment the human skipper. Launched at the International Workboat Show in New Orleans in 2021, this system features navigation assistance or full autonomous control of route execution, including obstacle detection, alert and avoidance. It also includes detailed datalogging and telemetry of the whole driveline and other vessel systems.
11:25
A hybrid real-time collision avoidance algorithm for autonomous surface vessels

Tianlei Miao
PhD researcher
RH Marine/KU Leuven
Netherlands
This talk will present a real-time collision avoidance algorithm for multi-object encountering scenarios using improved hybrid A* with finite control behaviors based on our research. International Regulations for Preventing Collisions at Sea and the dynamics of our own ship are incorporated in this approach. The results of the simulations in the RH Marine bridge system and real-ship experiment in MARIN will be presented and we will discuss the algorithm's effectiveness and efficiency.
11:50
Sensor fusion for true autonomy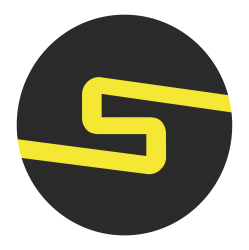 Michael Johnson
Founder and CEO
Sea Machines
USA
The need for advanced autonomy in marine applications has grown considerably in the past decade. The presentation will begin by creating awareness around how traditional sensors, like AI and radar, are used to mitigate risk on our seas, increase operational efficiency and improve the bottom line. Then we will introduce the latest technology to be combined with conventional sensors: computer vision.
12:15
Efficient development of assistance functions through virtual sensors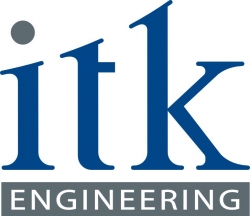 Raffael Naida
Engineer intelligent systems
ITK Engineering GmbH
Germany
Nautical assistance systems require precise environmental detection. Sensors such as camera, lidar, radar or sonar serve as eyes and ears, from which a consistent image of the environment is generated. Due to the infinite number of test scenarios, some of which are very critical, simulations and virtual tests are needed for system validation. With highly parallel computer graphics methods simulating a realistic 3D environment for testing highly automated functions is possible. Consistent physically based sensor raw data can be created in real-time using a parameterizable sensor-specific physics model which allows on-the-fly testing of sensor fusion and algorithms.
12:40
Diversity is required for safe navigation of autonomous vessels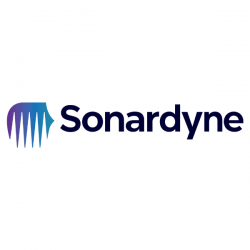 Duncan Rigg
Sales manager
Sonardyne International Limited
UK
Autonomous vessels are operating for longer, travelling further, and engaging in ever more complicated and challenging tasks. Underpinning this, is the need for good navigation, hence the reliance on GNSS, on crewed or uncrewed vessels. However, precision, accuracy, and repeatability are not our only needs, to remain safe and operational we require continuous availability and resilience to disruptions and failures. So, what happens when GNSS signals are disrupted or not available? This presentation will describe a hybrid acoustic inertial navigation system, in use in challenging underwater navigation environments for 15-years, it has now been developed for surface vessels.
Novel concepts and case studies
13:30 - 16:45
Moderator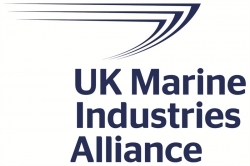 James Fanshawe
Chairman
UK MAS Regulatory Working Group
UK
13:30
Autonomous mission management for multiple payloads and USV missions

Howard Tripp
Principal product manager
L3Harris
UK
USVs have transitioned from experimentation to delivering real world operations. Customers have built up knowledge, experience and insight and now are looking to expand their capabilities and deliver ever more complex use cases.The frontier of this challenge is mission management. How the USV understands & plans high level objectives and priorities for the mission. With multiple payloads there are dependencies & tradeoffs. The human and machine need to collaborate, with the AI crunching the numbers and presenting choices to the human. This presentation will discuss L3Harris' mission management system and how it is already in use by customers today.
13:55
Virtual training of an autonomous surface vehicle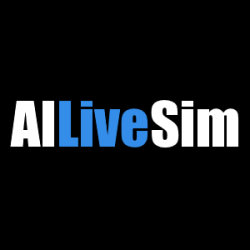 Jerome Leudet
Founder
AILiveSim
Finland
Access to the right data is a necessary condition for a successful autonomous development. Today, in the maritime world, data processing is a resource intensive task. Indeed, counting only on real annotated data is limiting, time consuming and expensive. Sometimes the data required does not simply exist, especially in such a complex and large environment as the open sea. This is why, being able to generate synthetic data via simulation with very realistic models and the possibility of configurable parameters to any digital twins including sensors, weather, waves or piers is a game changer.
14:20
Reach Remote - disruptive subsea services for ocean industries

Pia Meling
Vice president
Massterly
Norway
This presentation will discuss an innovative concept for USVs carrying ROVs, both controlled from remote operations centers. Reach Remote is a sustainable, safe and highly cost-competitive solution for subsea services, providing more than 90% reductions in CO2 and NOx emissions, eliminating personnel risk associated with offshore operations and yielding a 65% reduction in the cost of providing subsea services. The solution has been collectively developed by a strong partnership: Reach Subsea, Kongsberg Maritime, Wilhelmsen and Massterly, and will serve the oil and gas and offshore wind sectors, and emerging sectors like deep-sea mining, CCS and offshore fish farms.
14:45
The symbiotic relationship between mariners and autonomous shipping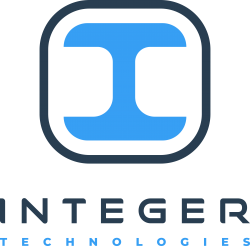 Jack Dougherty
Director of unmanned systems
Integer Technologies
USA
One of the biggest hurdles to the acceptance of autonomous shipping is the current mariner community, which sees autonomy in general as a threat to their way of life, their culture and their future. What is not being discussed is the value that computer vision, machine learning and high-speed data computation can bring to mariners and their vessels. Advanced sensor utilization in inclement weather, digital twins and real-time navigation recommendations in congested shipping lanes can provide a safety net for the mariner during transits while concurrently reducing maintenance costs and insurance premiums for owners.
15:10 - 15:30
15:30
The Mayflower Autonomous Ship

Matthew Ratsey
Managing director
MarineAI
UK
Mayflower is a fully autonomous 15m vessel designed for marine research. She attempted an Atlantic crossing in June 2021 and is due to depart for a further attempt in April 2022. By June 2022 she will either have successfully made history and made it acrsoss the Atlantic or we will be licking our wounds...either way we will have relevant lessons to share.
15:55
Key pillars of commercial autonomous shipping – insights and practical recommendations

Dor Raviv
Co-founder and CTO
Orca AI
Israel
With a proven track record of installing AI on board more than 100 ships worldwide and participating in some of the first commercial autonomous ship projects, Dor will share Orca AI's take on the pillars for autonomous shipping. From data to insights, reliability and algorithms, he will review the practical steps toward commercialization of the technology and its potential.
16:20
Optimal e-system exploitation through autonomous cruising

Nikolas Schaal
Project manager AI and autonomous systems
Shiptec AG
Switzerland
Besides the continuous optimization of new and current systems, Shiptec follows an additional route. According to experience, we know that economical driving depends very much on the way of driving. This means that if a vessel is driven in the right way, significant optimization potential in energy saving and component sizes can be achieved. Autonomous driving systems can therefore be a tool for further optimization of systems and their operation, because autonomous systems use always the optimal and inherent driving fashion. The presentation shows how to combine the best of both: electric cruising with different levels of autonomous cruising.