Conference Program
---
Legal, Liability and Regulatory Issues
09:00 - 12:50
Moderator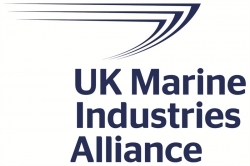 James Fanshawe CBE FNI
Chairman
UK MAS Regulatory Working Group
UK
09:00
The UK's regulatory framework to accommodate MASS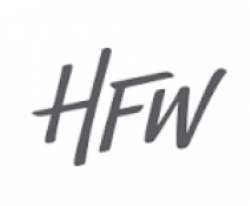 Jonathan Goulding
Senior Associate & Mariner
HFW LLP
UK
HFW played a key role with the UK Maritime & Coastguard Agency in assisting the development of a UK regulatory framework to accommodate MASS, including the new Workboat Code which is out for consultation.
09:25
EU data strategy - regulatory impact on suppliers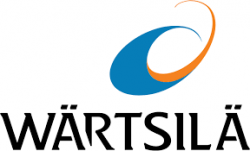 Tom Barr
Managing Counsel
Wärtsilä
UK
The EU data strategy comprises a wide range of regulations, some of which will have a real impact on the development and supply of autonomous vessels and systems. There are three new Acts which will be of relevance: The Artificial Intelligence Act; The Data Act and the Cyber Resilience Act. This presentation will provide the background to the strategy and go on to describe the key features of these Acts, the most important obligations, and some of the practical considerations for suppliers.
09:50
Collision liability for autonomous vessels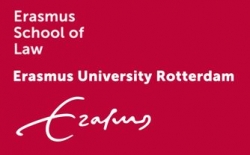 Dr Frank Stevens
Associate Professor of Law
Erasmus School of Law (ESL)
Netherlands
Autonomous vessels will share the seas with manned vessels. It is to be expected that there will be collisions (between autonomous vessels, or between an autonomous vessel and a manned vessel). Can we use or adapt the existing law on collisions (1910 Brussels Collision Convention and the 1960 Geneva Inland Collision Convention), or do we need new laws and new rules?
10:35
Interdisciplinary study on the compliance of autonomous ships with COLREGs

Paul Margat
Research Assistant
German Aerospace Center
Germany

Jason Halog
Research Assistant
German Aerospace Center
Germany

Alexander Klein
Computer Scientist (Machine Learning)
German Aerospace Center
Germany

David Brandt
Research Scientist
DLR Institute for the Protection of Maritime Infrastructures
Germany
This presentation aims at conveying a transdisciplinary overview of autonomous shipping through the scope of the International Regulations for Preventing Collisions at Sea (COLREGs). In this framework, the intersection of legal and technical specifications shall be investigated, to determine what the law says on autonomous shipping and what the technic facilitates in this regard. Accordingly, current regulatory developments as well as technical novelties will be considered. These issues take place in the broader perspective of the ever-recurring advance technological advancement enjoys over the legal development, which may result in core incompatibilities of the latter with the former.
11:00
Legal challenges of the autonomous and unmanned naval submarine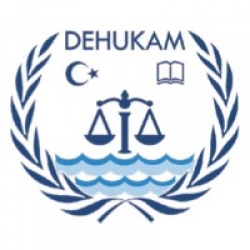 Mariam Mgeladze
Ph.D. Candidate
Ankara University, Law Faculty, The National Center for the Sea and Maritime Law
Turkey
In eras of great naval power competition, when the developed states are committed to investing in advanced autonomy, robust networks, and unmanned systems, the establishment of a clear legal framework remains important. As technology advances rapidly, it is vital to determine the legality of the operation, navigation, and law enforcement standards of autonomous, unmanned naval underwater submarines. This presentation explores the legal requirements for autonomous or unmanned submarines to operate in international waters and exclusive economic zones (EEZ); the ethical guidelines and gaps in law and policy for its use; matters of sovereign immunity and law enforcement challenges.
11:25
Marine Autonomous Surface Ships (MASS): Challenges and opportunities for global commercial shipping from the perspective of the law of the sea and state jurisdiction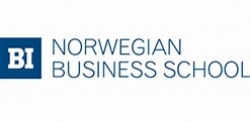 Iva Parlov
Associate Professor
BI Norwegian Business School
Norway
Marine autonomous surface ships (MASS) are on the horizon; global regulatory challenges persistent. This presentation dives into the challenges and opportunities from the perspective of the law of the sea, specifically flag and coastal State jurisdiction, to provide a better understanding of what really stands on the way to engage with MASS in a global trade.
11:50 - 12:50
Panel Discussion
This panel includes speakers from the overall session who will discuss the legal liability and regulatory challenges regarding MASS. With a wide range of expertise encompassing legal practitioners from Europe and the USA, academia, research organizations and in-house counsel from within the shipping industry itself, the panel's aim is to leave attendees with a better understanding of the current framework and how liability and regulations need to adapt.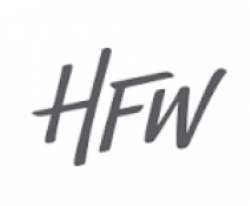 Jonathan Goulding
Senior Associate & Mariner
HFW LLP
UK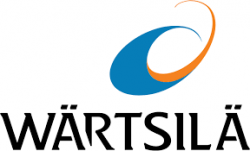 Tom Barr
Managing Counsel
Wärtsilä
UK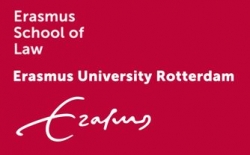 Dr Frank Stevens
Associate Professor of Law
Erasmus School of Law (ESL)
Netherlands

Paul Margat
Research Assistant
German Aerospace Center
Germany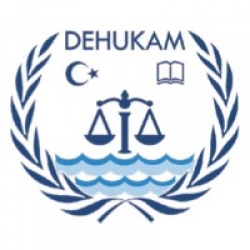 Mariam Mgeladze
Ph.D. Candidate
Ankara University, Law Faculty, The National Center for the Sea and Maritime Law
Turkey

Mark Johnson
Partner
Haynes and Boone CDG LLP
UK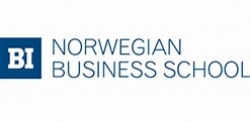 Iva Parlov
Associate Professor
BI Norwegian Business School
Norway
Data, Connectivity and Cybersecurity
13:45 - 17:00
Moderator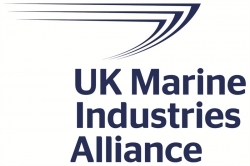 James Fanshawe CBE FNI
Chairman
UK MAS Regulatory Working Group
UK
13:45
The Universal Hydrographic Data Model: A key enabler for degree four MASS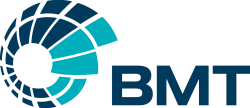 Jake Rigby
R&D Lead
BMT
UK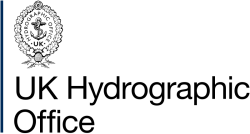 Mark Casey
Head of Research, Design & Innovation
UK Hydrographic Office
UK
The next generation Universal Hydrographic Data Model (UHDM S-100) is inherently more flexible than the current S-57 IHO standard for digital hydrographic data. S57 has been in use since 1992 and was last updated in 2000. S-100 offers provision for richer, granular gridded data and imagery, time varying and machine-readable data, enhanced metadata, and multiple coding formats, all essential for MASS. In November 2022, the International Hydrographic Office published its Roadmap for S-100 Implementation - a study led by the United Kingdom Hydrographic Office (UKHO) and constitutes a transition plan aimed at the regular and harmonized production and dissemination of S-100 based products. In this presentation, Phil Thompson (BMT) & Mark Casey (UKHO) explain why current navigation products are not fit for purpose and how next generation S—100 navigation standards can provide the level of data to achieve a step change in situational awareness needed to support Degree four MASS. They will outline how S-100 navigation data has already been integrated and tested onboard the AI and machine learning software stack of a MASS. The authors then demonstrate how S-100 data for bathymetry, dynamic water heights and surface currents is already supporting precision e-navigation, demonstrating the data integrity needed to support fully autonomous ships of the future.
14:10
Data management solutions for autonomous systems development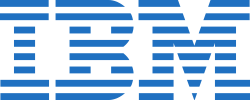 Frank Kraemer
Systems Architect
IBM
Germany
Developing and testing autonomous systems using AI requires the analysis and storage of more data than ever before. Clients who can deliver insights faster while managing rapid infrastructure growth will be the industry leaders. The underlying IT technology must support both new big data as well as traditional applications with security, reliability, and high-performance. To handle massive, unstructured data growth, the solution must scale seamlessly while matching data value to the capabilities and costs of different storage tiers and types.
14:35
Automatic speech recognition for maritime radio communications

Emin Nakilcioglu
Research Associate
Fraunhofer CML
Germany
Understanding, processing, and assessing the current navigation environment based on information from radio traffic is a fundamental component on the way autonomous ships interact with manned vessels. For this reason, Fraunhofer CML has developed a speech recognizer that automatically transcribes radio communications and has been trained to deal with the various linguistic challenges of maritime speech (SMCP, accents, engine noise) using artificial intelligence.
15:20
GPS spoofing and jamming - Latest mitigation techniques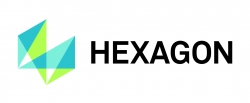 David Russell
Marine Segment Manager
Hexagon Autonomy and Positioning
UK
Autonomous vessels require robust, reliable GNSS positioning for continuous safe operations. Jamming and Spoofing attacks can result in a loss of or incorrect positioning. Null forming is a common and effective technique for operating through GNSS jamming and spoofing attacks. This can be implemented in the GNSS antenna, providing a protected RF input to any receiver. However, it can also be implemented onboard the GNSS receiver, using ordinary antennas. The presentation shall detail Jamming and Spoofing characteristics and mitigation. In September 2022, NovAtel participated in the Jammertest trials held in Andenes. Results from NovAtel GNSS receivers tested will be shared.
15:45
Secure digitalized commands between shore and MASS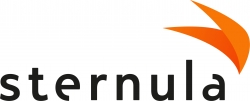 Jakob Weibrecht
Senior Sales Manager
Sternula A/S
Denmark
VDES is the new communication solution to implement the IMO e-Navigation strategy. VDES is an extension to AIS, adding two-way data channels over VHF. By using special satellite channels (up and down), every ship with a VHF antenna is able to communicate globally. The main reason is that the technology is designed without an IP address. AIS 2.0 is the end-user's name for VDES (like the mobile industry uses 3G, 4G, and 5G instead of the technical names for those standards). AIS 2.0 is expected to be part of IMO SOLAS chapters IV & V, and maritime administrations will broadcast information to ships. This presentation will explain how AIS 2.0 can benefit your MASS operation.
16:10
Onshore GMDSS control room solutions for fleets of autonomous vessels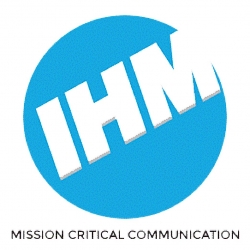 Henrik Jacobsen
Head of Projects
IHM A/S
Denmark
This presentation focuses on optimization of GMDSS compliant control room solution providing the highest safety and reliability in relation to communication and transmission of data. The topic includes discussion of multi roaming between various carriers, camera solutions, critical bandwidth transmission of data versus cost and high latency. In addition, another focus is on the onshore control room solution, where radio communication and data transmission are remotely controlled for single autonomous vessels or fleets of vessels.
16:35
The sea is awash with spectrum: USVs and spectrum management

Zachary George
International Market Development Manager
CRFS
UK
The use of Unmanned Surface Vessels (USV) is becoming more widespread, and the removal of humans onboard brings many productivity and tactical advantages. However, USVs are now fully dependent on critical communications pathways for command and control (C2) using the electromagnetic spectrum. In this presentation, we observe how USVs use the spectrum for communication and spectrum awareness, the electromagnetic threats they face, and how these threats can be mitigated. The presentation will focus on CRFS's AIS and GPS spoofing detection capability, jamming/interference geolocation, and spectrum management best practices using real world and simulated examples.