Products on Show
LIVE NEWS: Marine AI proves its technology on Mayflower Autonomous Ship expedition
MarineAI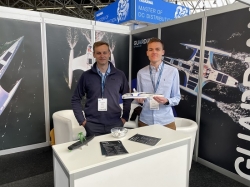 Electric & Hybrid Marine Expo includes a strong focus on the latest autonomous shipping technologies, with a dedicated Autonomous Ship Expo zone. Marine AI is using the show to make visitors aware of its Guardian system, which uses robust AI and decision-making modeling to augment manned-vessel operations and enable fully autonomous voyages, maximizing efficiency and safety while ensuring regulatory compliance.
---
AI simulator for maritime applicatons
AILiveSim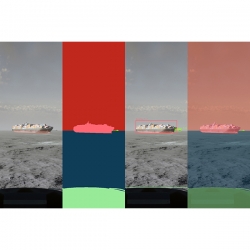 AILiveSim has an innovative approach to AI development for the maritime industry with a simulation platform that can integrate any application. Currently, managing the test, validation and training of AI is resource intensive, which can slow down overall innovation on ships. In short, collecting data can be laborious, impractical and costly.
---
Remote control USV onboard radio
LS Elektronik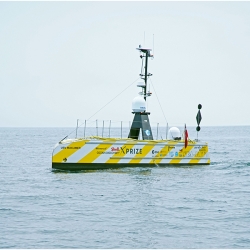 LS Elektronik will present its Mimer SoftRadio, which allows operators to remotely control a radio on board a USV from a command center on shore. GMDSS rules stipulate that a ship must have a marine radio on board to answer calls or alarms from nearby ships. When running the ship remotely, this needs to be addressed through a remote-control system so that the ship operator can still handle the radio as if he or she were on board the ship.
---
Wireless remote helm and autonomous command and control technologies
Sea Machines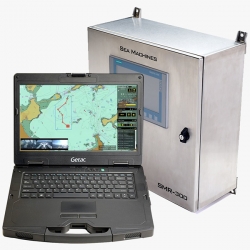 Sea Machines' will be in Amsterdam to introduce new computer vision and enhanced situational awareness capabilities to its legacy SM200 and SM300 wireless remote helm and autonomous command and control technologies. The company has chosen Autonomous Ship Expo to be one of the first events to display its newly launched products and solutions featuring AI and computer vision capabilities.
---