Speaker Details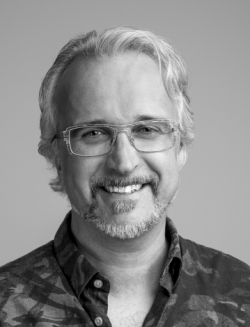 Jochen Franke
Jochen is a technologist with a track record in research and development, technology innovation and commercialization. His career highlights include the creation of two globally successful technology businesses from scratch by gaining client acceptance of completely new methodologies and technologies. Jochen's efforts have received several awards including the Western Australian Inventor of the Year (2007) prize as championed by the Western Australian Premier and the Western Australian Department of Industry and Resources, and selection as Innovation Hero (2011) by the Australian Warren Centre for Advanced Engineering.
---
Presentation
Safe autonomous ship berthing – the missing piece
The real-time 3D machine-vision-based port automation system described in this paper has seen deployment at major ports in Australia, including at BMA, DBI and TasPorts, and has the following overall use cases: docking aid including for autonomous ships, port traffic control on-site and at remote operations centers, vessel loading safety control, vessel breaking mooring safeguard, and port/berth infrastructure safeguarding. The paper details the specific use case of the system for safely berthing and de-berthing vessels including autonomous ships, which is essential functionality to make autonomous ships reliable.