Speaker Details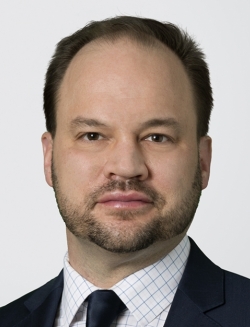 Sean Pribyl
Sean is a business attorney in Holland & Knight's Washington DC office, where he focuses his practice on maritime regulatory compliance, international trade and autonomous transportation. He is a former merchant mariner, US Coast Guard attorney and Protection and Indemnity (P&I) club lawyer. Sean is a widely published author and a regular speaker at international conferences and seminars on topics related to maritime law and autonomy. He is a member of the National Academy of Sciences Marine Board, a senior advisor to the World Maritime University, and an Institute of International and Economic Law Fellow at Georgetown University.
---
Presentation
Building the business and use cases for US autonomy
The US continues to develop maritime automation in the commercial and defense sectors, and in some cases is conducting international testing on a greater scale than the rest of the world. Practical use cases range across a broad spectrum of degrees of autonomy, types of vessels and crewing levels. The US Navy has made a clear goal of autonomy being part of the future US fleet, and the private sector is seeking ways to utilize varying degrees of autonomy to increase efficiency and resiliency. This has created an important precedent and international opportunities in the US market.