Speaker Details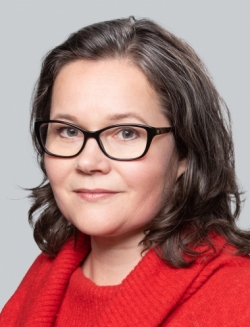 Päivi Haikkola
Päivi has a long history of working with marine-related companies. She began her career in the 1990s consulting and meeting hundreds of marine customers around the world. Since then she has worked on various strategic development projects in the pulp and paper and telecommunications industries, in addition to her many assignments in the marine industries. She has spoken on various topics at numerous conferences and seminars and has participated as a judge on international maritime awards panels. Päivi has held several administrative positions and worked for shipyards and suppliers.
---
Presentation
Terminology for maritime autonomy
One Sea Ecosystem for Autonomous Marine Transport was started in 2016 to enable an autonomous maritime ecosystem by 2025. The alliance gathers globally leading maritime actors, from equipment manufacturers to ship owners and ICT companies. The presentation will introduce One Sea and its members' recent activities on the road toward safe autonomous and remote-controlled maritime operations. It will also address the content of a white paper on terminology published recently by One Sea and its members. Discussions around maritime autonomy are plagued by the lack of common terminology. The presentation will discuss the basic terms that are needed.