Speaker Details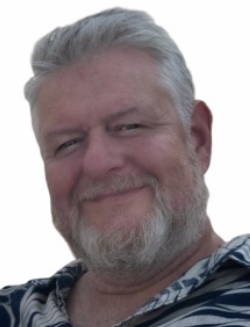 Daniel C Shorten
Daniel is a 35+ year seasoned condition monitoring and maintenance management practitioner. He has been active in all forms of heavy industry most notably deep sea marine, offshore and manufacturing. He is a PCN Cat III Lubricant analyst, a certified asset management practitioner and an award winning engineer and journalist. Working within the Optimain consultancy Daniel works with senior industry professionals to develop and manage the strategic optimisation of machinery performance and in addition advises upon practical elements of condition monitoring and maintenance strategy. Equally happy in the board room or on the shop floor, Daniel can provide training, advice, as well as hardware and software for all forms of condition monitoring and remote analysis in addition to the provision of on site testing capabilities. Daniel can also deliver end user solutions such as turnkey condition monitoring and condition based maintenance hardware in addition to personnel training. Furthermore, as is required for a holistic CBM management approach, Daniel can provide retrospective forensic services such as root cause and failure analysis.As he is not tied to any given provider, Daniel believes that there is no single approach and as such offers creative engineering solutions supported by an integrated whole of market approach. Optimain - for those who believe in better.
---
Presentation
AI solutions for condition monitoring of autonomous vessels
While many vessels already use remote monitoring for CBM purposes, unmanned vessels require another level of sophistication. Remote monitoring may alert onshore specialists to unusual machinery behavior, but this is often followed by manual onboard inspection which is not possible on unmanned vessels. This complete reliance on the onshore specialist adds time to the process and may lead to critical delays and machinery reliability issues. By adding inspection competence to the analysis at the point of data capture and by building in learning locally that is shared globally, it is possible to build a machinery watch system that advises what to do and when to do it based upon all relevant and available data sources and in real time. This presentation will outline the outcomes of a recent initiative funded by UK innovation which will benefit operators, particularly of unmanned vessels, by adding AI to a built-in watchkeeper and analytic module. Building in known failure modes and effects, knowledge from existing practitioners and recognized root causes of failures optimizes the decision process and reduces the time for machine learning AI tools to become specific and relevant to the vessels under their control.