Speaker Details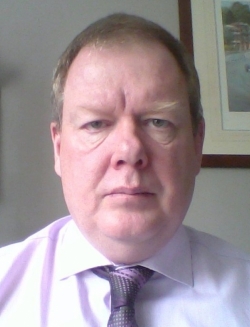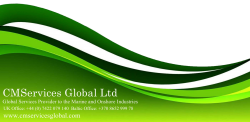 Simon Edmondson
Simon served on submarines in the Royal Navy from 1985-1996, and then went on to start a condition monitoring consultancy business, 1996-2003. In late 2003 he joined Shell South Africa as a reliability engineer. In 2007 he relocated back to the UK and joined STASCo (Shell Trading and Shipping). He joined Shell's R&D division in Hamburg in 2013. He left Shell at the end of 2015 to start up his own condition monitoring consultancy company -CMServices (Global) Ltd in the UK.
---
Presentation
AI solutions for condition monitoring of autonomous vessels
While many vessels already use remote monitoring for CBM purposes, unmanned vessels require another level of sophistication. Remote monitoring may alert onshore specialists to unusual machinery behavior, but this is often followed by manual onboard inspection which is not possible on unmanned vessels. This complete reliance on the onshore specialist adds time to the process and may lead to critical delays and machinery reliability issues. By adding inspection competence to the analysis at the point of data capture and by building in learning locally that is shared globally, it is possible to build a machinery watch system that advises what to do and when to do it based upon all relevant and available data sources and in real time. This presentation will outline the outcomes of a recent initiative funded by UK innovation which will benefit operators, particularly of unmanned vessels, by adding AI to a built-in watchkeeper and analytic module. Building in known failure modes and effects, knowledge from existing practitioners and recognized root causes of failures optimizes the decision process and reduces the time for machine learning AI tools to become specific and relevant to the vessels under their control.