Speaker Details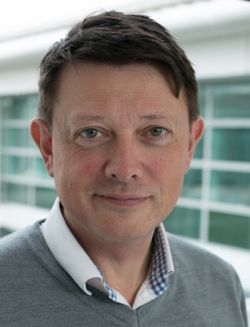 Andre Burgess
A TMT sector veteran, Andre manages strategic partnerships at National Physical Laboratory, focusing on delivering confidence in the intelligent and effective use of data. Working on the resilience and security national challenge, Andre has led the creation of NPL's assured autonomy programme, which brings together disciplines across data science, time and frequency, electromagnetic technologies and dimensional metrology. His work on autonomous transport systems has focused on building collaborations across the UK's transport sector (land, sea and air) to establish an integrated digital measurement infrastructure and technical framework to underpin the simulated testing ecosystems for autonomous systems at all TRLs.
---
Presentation
Delivering assurance of maritime autonomous systems
NPL in collaboration with leading international and national maritime organizations, has identified the importance of developing an internationally accepted assurance framework for maritime autonomy. The presentation will show how such an assurance framework must bring together a diverse range of competencies and expertise, including the development of reliable virtual testing environments alongside the associated tools, test methodologies, data standards, curated assets and infrastructure to assure MAS at scale. This framework will not only ensure the safe and reliable operation of maritime autonomous systems but will also enable the integration and interoperability of these systems with those of our international partners.