Speaker Details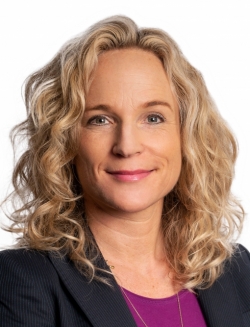 Pia Meling
Massterly operates zero-emission, autonomous vessels such as the container carrier Yara Birkeland and the ASKO Ro-Ro vessels. Massterly is a joint venture between Kongsberg Maritime and Wilhelmsen. Its aim is to enable cost-effective, safe and environmentally friendly logistics. Pia has broad management experience in shipping and the maritime industry. She serves on several boards in the ocean and clean tech industries and she is a member of the Ocean portfolio board in The Research Council of Norway. Pia holds an MBA from the Norwegian School of Economics.
---
Presentation
Reach Remote - disruptive subsea services for ocean industries
This presentation will discuss an innovative concept for USVs carrying ROVs, both controlled from remote operations centers. Reach Remote is a sustainable, safe and highly cost-competitive solution for subsea services, providing more than 90% reductions in CO2 and NOx emissions, eliminating personnel risk associated with offshore operations and yielding a 65% reduction in the cost of providing subsea services. The solution has been collectively developed by a strong partnership: Reach Subsea, Kongsberg Maritime, Wilhelmsen and Massterly, and will serve the oil and gas and offshore wind sectors, and emerging sectors like deep-sea mining, CCS and offshore fish farms.