Speaker Details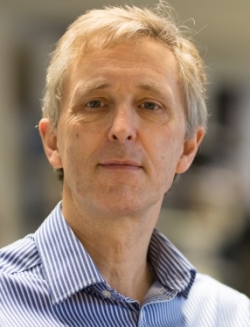 Henry Robinson
Henry has worked in marine electronics for the past 25 years; the past 20 years at Dynautics Ltd (previously known as H Scientific Ltd), where he has led the development of simulators for surface and underwater craft, and advanced autopilot control algorithms including self-tuning autopilots, and dynamic positioning systems for surface and subsurface vehicles. Recently, Henry has specialized in the development of low-power embedded processor-based systems and communications protocols. He is also a member of the UK's Marine Autonomous Systems Regulatory Working Group (MASRWG), which is actively developing a regulatory framework for the MAS industry.
---
Presentation
Meeting the technical challenges for MASS regulatory requirements
Maritime autonomous ship systems (MASS) are growing in their levels of acceptance and maturity. Inevitably, there are requirements to meet class approval and other regulatory guidelines for design, construction and operation of MASS. In this presentation, we look at how this has impacted the design of vessel control systems (VCS) and how we have delivered systems to operate in closely regulated waters. We will look at some of the challenges involved in bridging the gap between the current regulatory and class approval requirements and what is currently achievable using uncrewed systems.