Speaker Details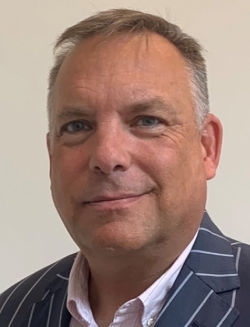 Andy Millar
Andy Millar (MNI). Has an extensive background in the maritime industry gained from sailing on commercial vessels and senior roles in Europe and the Americas for maritime service and navigational software companies. Most recently joining Wavefront Systems in 2021 as Head of Sales for their world class Sonar systems.
---
Presentation
Next generation 3D forward looking sonar
This presentation will describe Vigilant FLS which is the result of 10 years development from a military specification FLS to the current generation of commercial high definition long range sonar with 3D mapping capability over 120 degrees of arc, to a depth of 100m. The resolution is such that it will identify in-water column hazards and uncharted seabed hazards. Vigilant is currently in use on autonomous vehicles and is capable of full integration with third party command and control systems and can be controlled completely by the AI. This is proven technology with continuing develoment of new solutions for multiple hull and mounting forms.