Speaker Details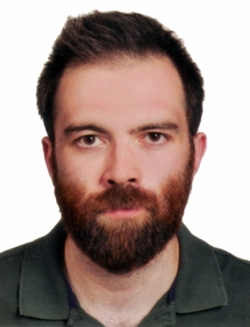 Emin Nakilcioglu
Emin Nakilcioğlu completed his BSc in Mechanical Engineering at Istanbul Technical University and his MSc in Mechatronics at Hamburg University of Technology. During his master's degree, he specialized in Intelligent Systems, Robotics and Deep Learning. Since his graduation in August, 2020, he has been working as a research associate at Fraunhofer Center for Maritime Logistics and Services (Fraunhofer CML). His work focuses on AI-based digital solutions in research areas such as automatic speech recognition, time-series and workload forecasting as well as on providing software development assistance for maritime-specialized projects.
---
Presentation
Automatic Speech Recognition with Localization for Maritime Radio Communications (RECMAR)
Understanding, processing, and assessing the current navigation environment based on information from radio traffic is a fundamental component on the way to autonomous ships interacting with manned vessels. For this reason, we have developed a speech recognizer that automatically transcribes radio communications and has been trained to deal with the various linguistic challenges of maritime speech (SMCP, accents, engine noise) using artificial intelligence. In addition, a developed algorithm identifies potential senders and also locates them. This information is added to the transcribed messages and enables a clear and fast situation assessment, which favors the occurrence and mitigation of dangerous situations.