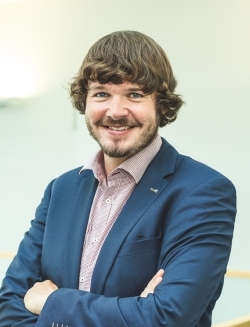 Hans-Christoph Burmeister
Hans-Christoph Burmeister is heading the Department 'Sea Traffic and Nautical Solutions' at Fraunhofer-Center for Maritime Logistics and Services CML in Hamburg, Germany, which he joined in 2011. Fraunhofer CML conducts professional contract research for private and public sector clients in the maritime industry, including ports, terminal operators, shipping companies and logistics service providers and his department is focused on evaluating and optimizing safety and efficiency of sea traffic as well as developing innovative ship navigation solutions and maritime technologies. Additionally, he is the Director of the Fraunhofer Innovation Platform for Smart Shipping at Novia University of Applied Sciences FIP-S2@Novia.
---
Presentation
What is the value of MASS for logistics and transportation?
Autonomous ships are coming to stay. But what is their value besides safety effects? Based on an exemplary autonomously operated bulk carrier in the Baltic Sea, this study aims to show the cost structure in comparison to a traditional bulk carrier. Moreover, the possible implications on a supply chain using MASS are explored via a sensitivity analysis of inventory costs. This is based on the hypothesis that autonomous ships will facilitate more reliable travel times and higher punctuality compared to manned vessels. This gives an indication for the quantitative potential of downscaled MASS fleet operations.