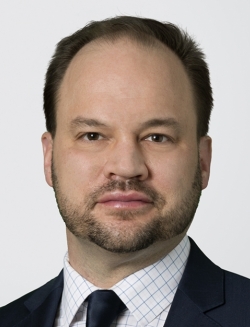 Sean Pribyl
Sean is a business attorney in Holland & Knight's Washington DC office, where he focuses his practice on maritime regulatory compliance, international trade and autonomous transportation. He is a former merchant mariner, US Coast Guard attorney and Protection and Indemnity (P&I) club lawyer. Sean is a widely published author and a regular speaker at international conferences and seminars on topics related to maritime law and autonomy. He is a member of the National Academy of Sciences Marine Board, a senior advisor to the World Maritime University, and an Institute of International and Economic Law Fellow at Georgetown University.
---
Presentation
Updates from United States Legal Counsel: Building the business case for maritime autonomy
The US continues to see increased development and implementation of marine autonomy in the commercial and defense sectors, although regulations and a clear legal framework on such operations continue to lag, making commercial operations possible but only by navigating complex approval processes. This presentation will discuss the current state of the US regulatory regime for use of marine autonomy, where investment is focused, what novel use cases are setting important precedent, the interplay of international trade, as well as what to expect from the US in the coming years as investment in this technology grows.