Conference Program
---
Progressing toward MASS adoption
09:25 - 12:00
Moderator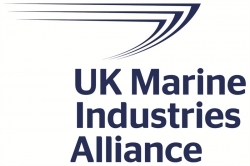 James Fanshawe
Chairman
UK MAS Regulatory Working Group
UK
09:25
Aware, secure and safe navigation at sea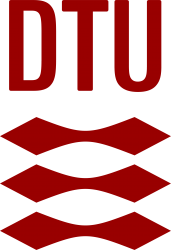 Roberto Galeazzi
Head of centre, associate professor
Technical University of Denmark
Denmark
The maritime sector is witnessing an increasing interest in the adoption of autonomous systems' technologies, driven by the expectation of improving safety and operational efficiency. The deployment of autonomous ships strongly depends on the development of several key technologies to achieve a secure, aware and safe navigation at sea. The talks presents the research and innovation effort ongoing within the ShippingLab – Autonomy research project, which aims at developing the first Danish autonomous ferry.
09:50
Towards smart ships: a shipyard and designer perspective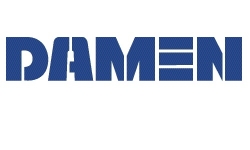 Kasper van der El
Research engineer
Damen
Netherlands
Damen is a company that designs and builds vessels from a highly diverse portfolio. Each vessel has a unique purpose and therefore benefits from different automation technology. The Damen approach to smart ships and eventually autonomy is to integrate standard automation modules as building blocks into the ships. Key technical challenges for Damen are to efficiently modularize the novel autonomous shipping functions in the design phase, and to guarantee the promised performance of the integrated modules in the building phase. This presentation will demonstrate the Damen approach using examples from recent R&D projects.
10:15 - 10:45
10:45
Current technology limitations for the fully autonomous operation of USVs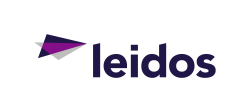 Charles Fralick
Chief technology officer, Maritime
Leidos
USA
Uncrewed surface vessels (USVs) are becoming almost ubiquitous around the world, performing yeoman's work in a broad number of applications from ocean survey to port and harbor security. Many of these applications are facilitated through operator-in-the-loop approaches where humans directly and heavily interact with the platforms to ensure, for the most part, safe operations. For truly autonomous operation, there still remain technology and design limitations that can be overcome, both to ensure safety and to optimize USVs for cost-efficient operation. We will discuss some of the most significant current limitations and why they need steady technology investment and development.
11:10
Lessons from the first Atlantic crossing by an autonomous, solar-powered vessel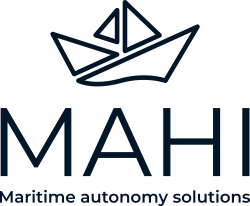 Pieter-Jan Note
CEO
Project Mahi
Belgium
Mahi 2 is the first autonomous surface vessel to have crossed the Atlantic Ocean, purely on solar power. Developed by a team of six Belgian engineers, Mahi 2 navigated a distance of 8000km from A Coruna, Spain to Martinique, Caribbean. During this session, several lessons will be shared from this ocean crossing which can be applied to commercial unmanned vessels for applications in offshore survey & surveillance and beyond. We will share concrete lessons learned from our USV development and operational experiences from operating an offshore USV.
11:35
Using autonomy to achieve zero emission and efficient maritime logistic chains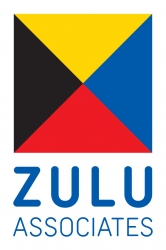 Antoon van Coillie
Director
Zulu Associates/Anglo Belgian Shipping Company
Belgium
The impact of autonomous operation of vessels on short sea and inland waterway routes is not limited to the navigational perspective. It has ramifications on the size of the vessels, the propulsion systems and related energy carriers, the needed infrastructure and ultimately will influence the design of the logistic chains in a disruptively and far reaching way. This may give the response needed for achieving economically competitive low and zero emission vessels. Other benefits will include better and safer jobs, reversing the crew shortage issue, increase safety, make inland waterway transport more climate resilient.
Legal, liability and regulatory frameworks
12:30 - 16:10
Moderator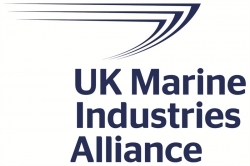 James Fanshawe
Chairman
UK MAS Regulatory Working Group
UK
12:30
Will autonomous shipping have much effect on casualty numbers?

Pieter den Haan
Maritime lawyer
AKD NV
Netherlands
There is a long tradition in international maritime law on how to deal with maritime casualties from both a civil and a criminal law perspective. Although autonomous ships may, at first sight, seem to alter all of that, I am of the opinion that it is easy to fit the new concept into existing structures.
12:55
Marine cyber insurance conundrum at the advent of autonomous shipping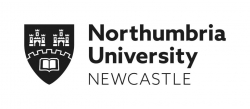 Eva Szewczyk
PhD researcher
Northumbria University
UK
The marine insurance market has a complicated relationship with cyber. As a result of cyber silence, exclusion and ambiguity, it is estimated that approximately 92% of the costs arising from a cyberattack are effectively uninsured. Against this backdrop, autonomous shipping may present a major challenge in cyber risk modeling and quantifying the maximum exposure. The fundamental uncertainties around MASS cyber risks, coupled with the existing cyber coverage dilemmas, could pose a substantial barrier to the autonomous market development. This presentation will explore the resulting challenges and opportunities.
13:20
Meeting the technical challenges for MASS regulatory requirements

Henry Robinson
CEO
Dynautics
UK
Maritime autonomous ship systems (MASS) are growing in their levels of acceptance and maturity. Inevitably, there are requirements to meet class approval and other regulatory guidelines for design, construction and operation of MASS. In this presentation, we look at how this has impacted the design of vessel control systems (VCS) and how we have delivered systems to operate in closely regulated waters. We will look at some of the challenges involved in bridging the gap between the current regulatory and class approval requirements and what is currently achievable using uncrewed systems.
13:45 - 14:00
14:00
Delivering assurance of maritime autonomous systems

Andre Burgess
Partnerships lead - assured autonomy
National Physical Laboratory
UK
NPL in collaboration with leading international and national maritime organizations, has identified the importance of developing an internationally accepted assurance framework for maritime autonomy. The presentation will show how such an assurance framework must bring together a diverse range of competencies and expertise, including the development of reliable virtual testing environments alongside the associated tools, test methodologies, data standards, curated assets and infrastructure to assure MAS at scale. This framework will not only ensure the safe and reliable operation of maritime autonomous systems but will also enable the integration and interoperability of these systems with those of our international partners.
14:25
Building the business and use cases for US autonomy

Sean Pribyl
Senior counsel
Holland & Knight LLP
USA
The US continues to develop maritime automation in the commercial and defense sectors, and in some cases is conducting international testing on a greater scale than the rest of the world. Practical use cases range across a broad spectrum of degrees of autonomy, types of vessels and crewing levels. The US Navy has made a clear goal of autonomy being part of the future US fleet, and the private sector is seeking ways to utilize varying degrees of autonomy to increase efficiency and resiliency. This has created an important precedent and international opportunities in the US market.
14:50
Australian regulatory initiatives supporting the use of autonomous vessels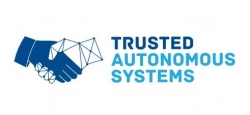 Rachel Horne
Assurance of autonomy activity lead
Trusted Autonomous Systems Defence Cooperative Research Centre (TAS)
Australia
The use of autonomous vessels is on the rise, but international and domestic regulatory uncertainties and barriers impede development and uptake. In Australia a number of recent regulatory initiatives have sought to improve the assurance and accreditation experience of autonomous vessel owners and operators, including by developing a tailored Australian Code of Practice, a COLREGs Operator Guidance Framework, and an online platform to share knowledge and resources. This presentation outlines the challenges and opportunities for autonomous vessels operating in Australia and highlights the regulatory initiatives underway aiming to unlock the potential of autonomous technology in the maritime domain.
15:15 - 16:10
Panel Discussion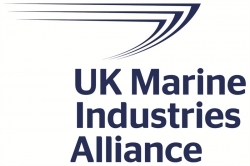 James Fanshawe
Chairman
UK MAS Regulatory Working Group
UK

Andre Burgess
Partnerships lead - assured autonomy
National Physical Laboratory
UK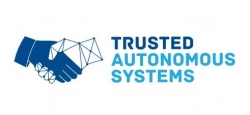 Rachel Horne
Assurance of autonomy activity lead
Trusted Autonomous Systems Defence Cooperative Research Centre (TAS)
Australia

Sean Pribyl
Senior counsel
Holland & Knight LLP
USA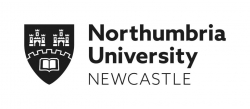 Eva Szewczyk
PhD researcher
Northumbria University
UK
Vision technologies and collision avoidance
09:00 - 13:05
Moderator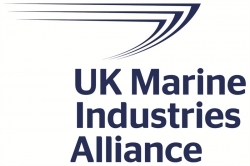 James Fanshawe
Chairman
UK MAS Regulatory Working Group
UK
09:00
Assuring autonomous navigation systems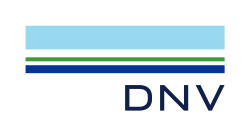 Grunde Løvoll
Principal researcher
DNV
Norway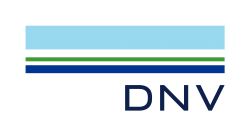 Øystein Engelhardtsen
Group leader Ship Autonomy
DNV
Norway
How do autonomous navigation systems impact safety and operational efficiency? And how can we verify and document this? These questions are large and complex, and we address them in the "SAFE Maritime Autonomous Technology" research project by DNV, Kongsberg, Bastø Fosen and NTNU. A decision support system for collision avoidance will be implemented and demonstrated on ferry in commercial operation. The system will form its, own situational awareness and suggested evasive manoeuvres will be planned autonomously. The effect on safety and operational efficiency will then be rigorously tested, analyzed, and documented through the use of novel tools and simulators.
09:25
Next generation 3D forward looking sonar

Andy Millar
Head of sales & marketing
Wavefront Systems Ltd
UK
This presentation will describe Vigilant FLS which is the result of 10 years development from a military specification FLS to the current generation of commercial high definition long range sonar with 3D mapping capability over 120 degrees of arc, to a depth of 100m. The resolution is such that it will identify in-water column hazards and uncharted seabed hazards. Vigilant is currently in use on autonomous vehicles and is capable of full integration with third party command and control systems and can be controlled completely by the AI. This is proven technology with continuing develoment of new solutions for multiple hull and mounting forms.
09:50
Sensor fusion in situation awareness systems for autonomous vessels

Jesús Carabaño
Head of sensor fusion
Groke Technologies
Finland

Juha Rokka
CEO
Groke Technologies Oy
Finland
The presentation will detail the challenges and opportunities of sensor-fusion-based situation awareness systems. It will also discuss data sources and their utilization through use cases and piloted applications from Japanese waters.
10:15
An innovative S-100 synthetic modelling environment for enhanced situational awareness and navigation assurance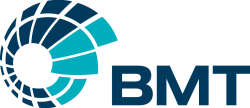 Phil Thompson
Director of maritime simulation and training
BMT
UK
As we transition to a future of autonomous shipping, there will undeniably be a period where crewed and uncrewed vessels will need to operate together in shared waterways; an environment where the safety and assurance of the new autonomous systems will need to be verified. Just as the automotive sector had to start with virtual miles before it tested in real life, autonomous maritime navigation will need to be simulated and tested to support this future vision. This presentation describes the integration of a crewed and autonomous vessel navigation simulator specifically designed to fuse high-density data.
10:40 - 11:00
11:00
Computer-vision-based skipper assistance and autonomy on waterjet-powered vessels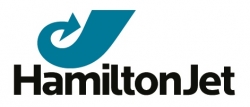 Benjamin Reed
Managing director
HamiltonJet
New Zealand
Autonomy for everyone. This presentation charts the course of a joint development between HamiltonJet in New Zealand and SeaMachines in Boston, US. JETsense is the first computer-vision-based skipper assistance product on the market. It allows active interpretation of a live marine environment via AI-powered situational awareness, to augment the human skipper. Launched at the International Workboat Show in New Orleans in 2021, this system features navigation assistance or full autonomous control of route execution, including obstacle detection, alert and avoidance. It also includes detailed datalogging and telemetry of the whole driveline and other vessel systems.
11:25
A hybrid real-time collision avoidance algorithm for autonomous surface vessels

Tianlei Miao
PhD researcher
RH Marine/KU Leuven
Netherlands
This talk will present a real-time collision avoidance algorithm for multi-object encountering scenarios using improved hybrid A* with finite control behaviors based on our research. International Regulations for Preventing Collisions at Sea and the dynamics of our own ship are incorporated in this approach. The results of the simulations in the RH Marine bridge system and real-ship experiment in MARIN will be presented and we will discuss the algorithm's effectiveness and efficiency.
11:50
Sensor fusion for true autonomy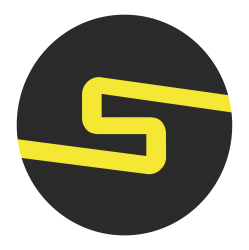 Michael Johnson
Founder and CEO
Sea Machines
USA
The need for advanced autonomy in marine applications has grown considerably in the past decade. The presentation will begin by creating awareness around how traditional sensors, like AI and radar, are used to mitigate risk on our seas, increase operational efficiency and improve the bottom line. Then we will introduce the latest technology to be combined with conventional sensors: computer vision.
12:15
Efficient development of assistance functions through virtual sensors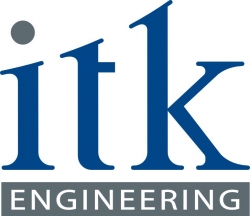 Raffael Naida
Engineer intelligent systems
ITK Engineering GmbH
Germany
Nautical assistance systems require precise environmental detection. Sensors such as camera, lidar, radar or sonar serve as eyes and ears, from which a consistent image of the environment is generated. Due to the infinite number of test scenarios, some of which are very critical, simulations and virtual tests are needed for system validation. With highly parallel computer graphics methods simulating a realistic 3D environment for testing highly automated functions is possible. Consistent physically based sensor raw data can be created in real-time using a parameterizable sensor-specific physics model which allows on-the-fly testing of sensor fusion and algorithms.
12:40
Diversity is required for safe navigation of autonomous vessels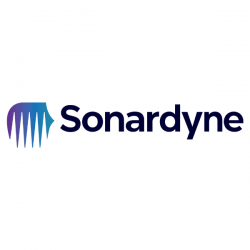 Duncan Rigg
Sales manager
Sonardyne International Limited
UK
Autonomous vessels are operating for longer, travelling further, and engaging in ever more complicated and challenging tasks. Underpinning this, is the need for good navigation, hence the reliance on GNSS, on crewed or uncrewed vessels. However, precision, accuracy, and repeatability are not our only needs, to remain safe and operational we require continuous availability and resilience to disruptions and failures. So, what happens when GNSS signals are disrupted or not available? This presentation will describe a hybrid acoustic inertial navigation system, in use in challenging underwater navigation environments for 15-years, it has now been developed for surface vessels.
Novel concepts and case studies
13:30 - 16:45
Moderator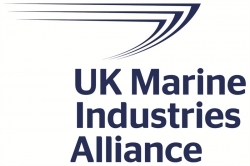 James Fanshawe
Chairman
UK MAS Regulatory Working Group
UK
13:30
Autonomous mission management for multiple payloads and USV missions

Howard Tripp
Principal product manager
L3Harris
UK
USVs have transitioned from experimentation to delivering real world operations. Customers have built up knowledge, experience and insight and now are looking to expand their capabilities and deliver ever more complex use cases.The frontier of this challenge is mission management. How the USV understands & plans high level objectives and priorities for the mission. With multiple payloads there are dependencies & tradeoffs. The human and machine need to collaborate, with the AI crunching the numbers and presenting choices to the human. This presentation will discuss L3Harris' mission management system and how it is already in use by customers today.
13:55
Virtual training of an autonomous surface vehicle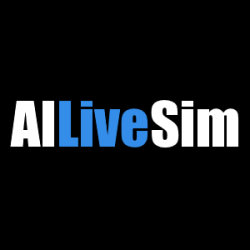 Jerome Leudet
Founder
AILiveSim
Finland
Access to the right data is a necessary condition for a successful autonomous development. Today, in the maritime world, data processing is a resource intensive task. Indeed, counting only on real annotated data is limiting, time consuming and expensive. Sometimes the data required does not simply exist, especially in such a complex and large environment as the open sea. This is why, being able to generate synthetic data via simulation with very realistic models and the possibility of configurable parameters to any digital twins including sensors, weather, waves or piers is a game changer.
14:20
Reach Remote - disruptive subsea services for ocean industries

Pia Meling
Vice president
Massterly
Norway
This presentation will discuss an innovative concept for USVs carrying ROVs, both controlled from remote operations centers. Reach Remote is a sustainable, safe and highly cost-competitive solution for subsea services, providing more than 90% reductions in CO2 and NOx emissions, eliminating personnel risk associated with offshore operations and yielding a 65% reduction in the cost of providing subsea services. The solution has been collectively developed by a strong partnership: Reach Subsea, Kongsberg Maritime, Wilhelmsen and Massterly, and will serve the oil and gas and offshore wind sectors, and emerging sectors like deep-sea mining, CCS and offshore fish farms.
14:45
The symbiotic relationship between mariners and autonomous shipping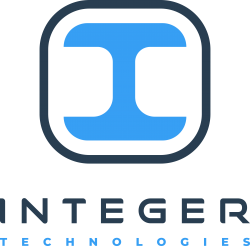 Jack Dougherty
Director of unmanned systems
Integer Technologies
USA
One of the biggest hurdles to the acceptance of autonomous shipping is the current mariner community, which sees autonomy in general as a threat to their way of life, their culture and their future. What is not being discussed is the value that computer vision, machine learning and high-speed data computation can bring to mariners and their vessels. Advanced sensor utilization in inclement weather, digital twins and real-time navigation recommendations in congested shipping lanes can provide a safety net for the mariner during transits while concurrently reducing maintenance costs and insurance premiums for owners.
15:10 - 15:30
15:30
The Mayflower Autonomous Ship

Matthew Ratsey
Managing director
MarineAI
UK
Mayflower is a fully autonomous 15m vessel designed for marine research. She attempted an Atlantic crossing in June 2021 and is due to depart for a further attempt in April 2022. By June 2022 she will either have successfully made history and made it acrsoss the Atlantic or we will be licking our wounds...either way we will have relevant lessons to share.
15:55
Key pillars of commercial autonomous shipping – insights and practical recommendations

Dor Raviv
Co-founder and CTO
Orca AI
Israel
With a proven track record of installing AI on board more than 100 ships worldwide and participating in some of the first commercial autonomous ship projects, Dor will share Orca AI's take on the pillars for autonomous shipping. From data to insights, reliability and algorithms, he will review the practical steps toward commercialization of the technology and its potential.
16:20
Optimal e-system exploitation through autonomous cruising

Nikolas Schaal
Project manager AI and autonomous systems
Shiptec AG
Switzerland
Besides the continuous optimization of new and current systems, Shiptec follows an additional route. According to experience, we know that economical driving depends very much on the way of driving. This means that if a vessel is driven in the right way, significant optimization potential in energy saving and component sizes can be achieved. Autonomous driving systems can therefore be a tool for further optimization of systems and their operation, because autonomous systems use always the optimal and inherent driving fashion. The presentation shows how to combine the best of both: electric cruising with different levels of autonomous cruising.
Inland and port operations
09:00 - 11:05
Moderator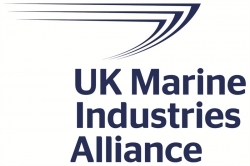 James Fanshawe
Chairman
UK MAS Regulatory Working Group
UK
09:00
Construction and operation of the Wavelab autonomous test catamaran in Kiel, Germany

Matthias Schubert
Director of project sales
Torqeedo GmbH
Germany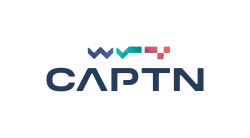 Tim Michalski
Project assistant
Wissenschaftszentrum Kiel GmbH
Germany
The Wavelab electric vessel will serve as a research platform for the Clean Autonomous Public Transport Network (CAPTN) initiative in Kiel. The program aims to create the infrastructure for an integrated inner-city mobility network based on multiple modes of transport on water and land. The Wavelab will serve as an open platform for research and development of the required technologies for a planned clean autonomous public transportation network on the Kiel fjord. The presentation will give an insight into the modular concept and the Torqeedo drive system that allow the integration of new technology projects.
09:25
Autonomous ferries for flexible waterborne urban mobility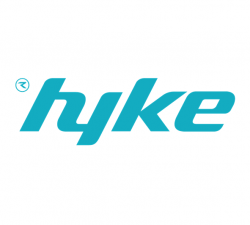 Jason McFarlane
CTO
Hyke - Hydrolift Smart City Ferries
Norway
This presentation will examine the how Hyke is developing ferries with a high level of autonomous operations with a future goal of full autonomy. In this presentation we will take a dive into the technology being developed to enable autonomous operations, for example the challenges of maritime computer vision, simulation as an important tool for development and validation and the need for reliable object detection and tracking. Hyke's first ferry will hit the water in 2022 and will serve as our development and test platform as we continuously deploy the relevant technologies.
09:50
Economics of introducing smart shipping on inland waterways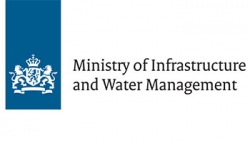 Patrick Potgraven
Program manager
Ministry of Infrastructure and Water Management
Netherlands
The Netherlands Ministry of Infrastructure and Water management has conducted research on the economic aspect of the implementation of smart shipping in inland waterways. The research will be published in spring 2022, after a stakeholder meeting to gather reactions to the report. In addition, research has been done to look in closer detail at one of the bottlenecks while siling with a reduced crew: mooring in a lock. In the presentation, we will elaborate on the research, its conclusions and the remarks of the stakeholders.
10:15
Roboat

Ynse Deinema
Project coordinator
Roboat
Netherlands
After six years of development and testing, MIT & AMS have created a fleet that can operate in an urban environment without the need for a skipper. The autonomous technology lowers operational costs, increases safety and enables a more flexible 24/7 operation. This presentation will cover the technology, use cases and the stepping stones from taking this research project to a commercially viable company.
10:40
RoboTug – results of field trials

Robert Grundmann
Research associate
Fraunhofer CML
Germany
The FernSAMS project – the use of remote-controlled tugs during berthing and unberthing maneuvers of large ships – was the basis for a field trial lasting several days. The aim of the trial was to test the feasibility of remote control of a tug in a real environment. At the CML, the project pays special attention to achieving realistic situational awareness in the remote control environment. By means of an augmented reality visualization, the real tug's field of view is extended by virtual displays that provide personnel with the necessary information to safely implement maneuvers from a shore station.
11:05 - 11:20
Solving the challenges of unmanned vessels
11:20 - 13:50
Moderator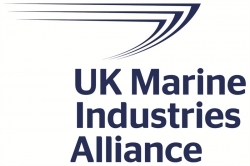 James Fanshawe
Chairman
UK MAS Regulatory Working Group
UK
11:20
Automatic Speech Recognition with Localization for Maritime Radio Communications (RECMAR)

Emin Nakilcioglu
Research associate
Fraunhofer CML
Germany
Understanding, processing, and assessing the current navigation environment based on information from radio traffic is a fundamental component on the way to autonomous ships interacting with manned vessels. For this reason, we have developed a speech recognizer that automatically transcribes radio communications and has been trained to deal with the various linguistic challenges of maritime speech (SMCP, accents, engine noise) using artificial intelligence. In addition, a developed algorithm identifies potential senders and also locates them. This information is added to the transcribed messages and enables a clear and fast situation assessment, which favors the occurrence and mitigation of dangerous situations.
11:45
Successful radio communication in autonomous and remotely operated vessels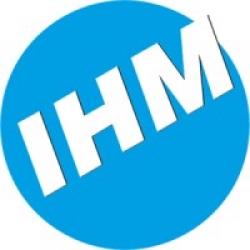 Henrik Jacobsen
Head of projects
IHM A/S
Denmark
The emphasis of this presentation is on awareness of the needs and issues to address for successful radio communication solutions onboard semi-automated vessels, which service and carrier to be selected for a certain solution etc. Topics for awareness are also, IP connectivity from WiFi over 4G/5G to satellite connection as well as reliability in a world where hacking and jamming are increasing threats to autonomous vessels.
12:10
AI solutions for condition monitoring of autonomous vessels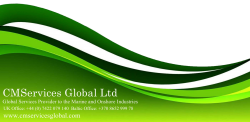 Simon Edmondson
Director
CMServices (Global) Ltd
UK

Daniel C Shorten
Managing director
Optimain Ltd
UK
While many vessels already use remote monitoring for CBM purposes, unmanned vessels require another level of sophistication. Remote monitoring may alert onshore specialists to unusual machinery behavior, but this is often followed by manual onboard inspection which is not possible on unmanned vessels. This complete reliance on the onshore specialist adds time to the process and may lead to critical delays and machinery reliability issues. By adding inspection competence to the analysis at the point of data capture and by building in learning locally that is shared globally, it is possible to build a machinery watch system that advises what to do and when to do it based upon all relevant and available data sources and in real time. This presentation will outline the outcomes of a recent initiative funded by UK innovation which will benefit operators, particularly of unmanned vessels, by adding AI to a built-in watchkeeper and analytic module. Building in known failure modes and effects, knowledge from existing practitioners and recognized root causes of failures optimizes the decision process and reduces the time for machine learning AI tools to become specific and relevant to the vessels under their control.
12:35
Unmanned engine room concept for seagoing vessels

Alexander Feindt
Global business development manager
MAN Energy Solutions
Germany
With much of the focus currently on navigation, this presentation will cover and also test ideas for digitalizing and automatizing the propulsion part of a vessel.
13:00
USVs for data-acquisition - an established market arena?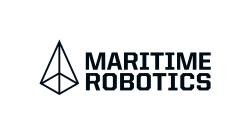 Vegard Evjen Hovstein
CEO
Maritime Robotics
Norway
Beneath the buzz of the more profiled future autonomous ship projects, a new market arena for Uncrewed Surface Vessels (USVs) has emerged. It is already taking shape with all the characteristics of an established market such as global exhibitions, fierce competition and regular tenders. Climbing the autonomy ladder must be done in a realistic and responsible way, and our experience shows that tight integration of the payload has been more important than pushing autonomy levels. As we are experiencing a pull for larger USVs, we believe that the human supervisor will remain in the loop for some time yet.
13:25
New maritime telecommunications networks for autonomous shipping

Jakob Weibrecht
Senior sales manager
Sternula
Denmark
This presentation will discuss AIS 2.0 which is aimed at facilitating a global digital transformation of the maritime sector from big container ships to smaller coasters, fishing vessels, and leisure crafts. AIS 2.0 allows a range of maritime digital services to be realised, improving operational efficiency, enabling fuel-saving digital solutions, and paving the way for autonomous shipping.