Conference Program
---
Perspectives on the Deployment of MASS
09:00 - 12:50
Moderator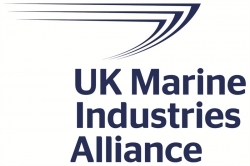 James Fanshawe CBE FNI
Chairman
UK MAS Regulatory Working Group
UK
09:00
Status and outlook for autonomous ships in Norway

Ørnulf Jan Rødseth
General Manager
Norwegian Forum for Autonomous Ships
Norway
The Norwegian context and the current status on deployment and developments of autonomous ships in Norway will be presented. This includes more realistic expectations of what autonomous ships can and cannot do. This has resulted in more concrete proposals for new projects both in cargo and passenger transport. An outlook on new technology and approval procedures and what this will mean for further autonomous ship developments will also be discussed.
09:25
Assuring successful deployment of MASS

Andre Burgess
Strategic Partnerships Lead - Assured Autonomy
National Physical Laboratory
UK
The deployment of increasingly automated maritime systems will have positive impacts on productivity, congestion and emissions reduction, accessibility, and safety. A critical challenge to realising these outcomes at scale is the absence of any means for autonomous technologies to be quantifiably assured that they are safe, reliable and do what they say on the tin, throughout their operational life. This talk explores the new approaches to certify autonomous maritime systems at an international level, with a focus on helping establish the true capabilities and limitations of any particular system and the importance of data quality standards and those for AI.
09:50
A consideration and proposal on rules for MASS social implementation

Makoto Ito
Senior Scientist
ClassNK
Japan
This presentation will begin with an introduction to the status of international rule developments. Next, we will present our ideas on what should be taken into consideration in developing functional requirements with respect to the new technology of MASS. Concretely we believe it is important to develop safety assessment methods for both the whole system and each element. Furthermore, it is necessary to ensure safety not only in the development phase but also in the operation phase. Then, we will propose a new framework "vulnerability database" which can accelerate social implementation of MASS.
10:45
Intelligent maritime corridors: Understandings, challenges and roadmaps

Donald Roussel
Founding Member
Conseil International CMI-IMC International Council
Canada
Each commercial maritime corridor has its history of development, among which are corridors that are more advanced than others in terms of governance, logistics and technological performance, especially for MASS. Intelligent Maritime Corridors (IMC) development presents multiple challenges within a jurisdiction and internationally. Our new organization (IMC IC) is dedicated to exploring this concept and promoting its growth. Continuous monitoring, holistic analysis, large diffusions of the information, feedback, and activation of the knowledge within a collaborative platform under the umbrella of a dedicated organization is now crucial for decision-makers worldwide.
11:10
6Ds - Dull, dangerous, dirty, deep, dear, duration?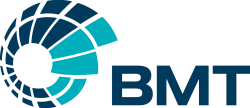 Jake Rigby
R&D Lead
BMT
UK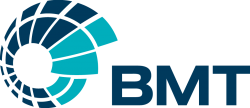 Chloe Yarrien
Maritime Autonomous Systems Engineering Lead
BMT
UK
Most people are familiar with the driving use case for increased autonomy being around the 3Ds; Dull, Dangerous and Dirty operations. In recent times a fourth D "Deep" for deep water exploration has been added and a fifth D, "Dear" has been discussed looking at the cost-effective deployment of autonomy. On the modern naval battlefield information is power and there is a significant requirement to provide persistent surveillance of the maritime domain. Could there now be a 6th D, driving autonomous system requirements around long "Duration" tasks. This presentation will explore what can be removed when the vessel is fully autonomous and how this could be used to provide cost-effective persistent maritime surveillance.
11:35
Indispensable things for autonomous navigation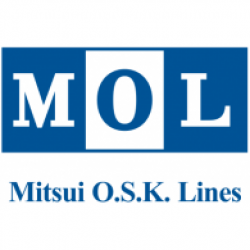 Takeru Suzuki
General Manager
Mitsui O.S.K. Lines, Ltd.
Japan
In order to realize autonomous navigation, we need to replace the acquired equipment skill of seafarers with a system. Given that the raison d'etre of the system is that it must outperform human capabilities, or at least be on the same level, what are indispensable things we need to tackle? What technology is required? Will AI push us to the goal? Beyond decision supporting systems, is there autonomous navigation? In this presentation Takeru Suzuki will state his view from the standpoint of a shipping company.
12:00
Using autonomy to achieve competitive zero emission shipping.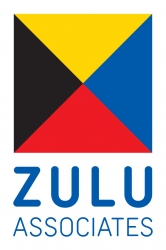 Antoon van Coillie
Director
Zulu Associates/Anglo Belgian Shipping Company
Belgium
The development of Maritime Autonomous Systems, and the integration of a range of technology systems and new energy sources, including batteries and green hydrogen, provide real opportunities to achieve zero emission shipping. This will be particularly evident on both short sea routes and on inland waterways. This presentation will explore how this can be achieved and what the overall impact will be on future maritime operations. It will specifically examine the resultant business cases and demonstrate how this will make them both cost effective and able to meet customer demands. It will also touch on what ports and harbours need to consider preparing for the entry into service of these vessels.
BOOK NOW
Project Reviews and Case Studies
13:45 - 17:00
Moderator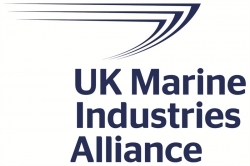 James Fanshawe CBE FNI
Chairman
UK MAS Regulatory Working Group
UK
13:45
Autoship demonstration of autonomous sailing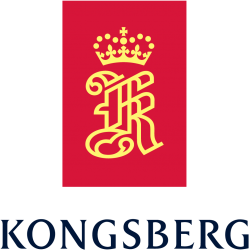 Vidar Helgaas
Project Manager, Technology
Kongsberg Maritime
Norway
AUTOSHIP is a Horizon 2020 funded innovation project that addresses the EU's need to increase multimodal transport and relieve road congestion. The plan is to develop and integrate Key Enabling Technologies (KETs) for autonomous ships via two use-cases. AUTOSHIP will develop, equip, and run full-scale operational demonstrations of autonomous functionality for two vessels: Eidsvaag Pioneer, a Short Sea Shipping (SSS) fish feed carrier operating off the coast of Norway, and ZULU, a pallet shuttle barge operating in Belgium's inland waterways (IWW).
14:10
MEGURI2040 fully autonomous ship program: Achievements and next steps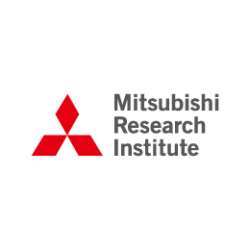 Masanori Muto
Senior Researcher / Mission Leader
Mitsubishi Research Institute
Japan
MEGURI2040 is the program for developing fully autonomous ships initiated by the Nippon Foundation, with the goal to make the half of Japanese domestic vessels to autonomous ships. Under this program, the consortium "DFFAS (Designing the Future of Fully Autonomous Ships)" composed of 30 companies has successfully demonstrated the navigation of autonomous container carrier passing through Tokyo Bay. This presentation shows its achievements as well as challenges we have found, which should be tackled for practical implementation of autonomous shipping: including business use cases to be developed, as well as analysis on rules and regulations to be modified.
14:35
SUNMARE - An innovative autonomous platform for marine research

Salvatore Mauro
Research Scientist
CNR-INM (Italian National Research Council - Institute of Marine Engineering)
Italy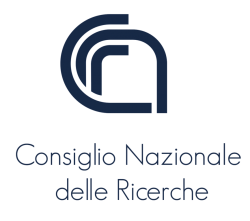 Massimo De Lauro
Researcher
National Research Council - Consiglio Nazionale delle Ricerche (CNR) - Istituto di Ingegneria del Mare (INM)
Italy
This presentation will illustrate the SUNMARE (Surface UNmanned multipurpose research MARine vEhicle) research project which is financially supported by Regione Lazio and is carried out by the National Research Council, Institute of Marine Engineering (CNR-INM) in partnership with Università "La Sapienza" of Rome, Dept. of Mechanical Engineering. The aim of the project is to develop a functional autonomous marine research platform of about 10 meters in length with embedded autonomous capabilities at MASS=3 level. A detailed CONOPS that defines the holistic characteristics of the unmanned vehicle; capabilities, applications, functionalities, scientific missions, on-board installation of equipment and systems will be presented.
15:00
Reflections from a three-week trial operation of a self-driving urban ferry open to the public

Ole Andreas Alsos
Head of NTNU Shore Control Lab
Norwegian University of Science and Technology
Norway
In September 2022 the self-driving urban ferry milliAmpere2 was put in operation in Trondheim, Norway. Over three weeks the ferry took nearly 500 trips with more than 1500 passengers. Nearly 1000 passengers reported on perceived safety and trust towards the ferry through a survey. Further, more than 150 passengers and other boat drivers in the canal were interviewed about their experiences. This talk reflects on the findings from the trial operation.
15:45
Commercialization of marine autonomy: A success story in the making

Wangseok Jang
Senior Researcher - Recreational Boat Solution Team
Avikus
Korea
Marine autonomy has taken its final step on the road to commercialization. The era of power points and technology demonstrations is over. Avikus is now selling and installing autonomous navigation systems for commercial ships. In this presentation Avikus will show what steps have been taken to make this possible but also discuss the steps and challenges ahead. In addition, Avikus will show why it is important for successful autonomy to have broad applications, from container ships to tugs and even to leisure boats.
16:10
Real-world autonomous ferry operations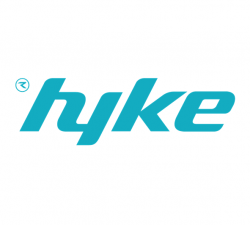 Jason McFarlane
CTO
Hyke
Norway
This presentation will describe the experiences and the challenges which Hyke encountered during the development of ferries as part of an existing city ferry network. The ferries are for commercial operation, have a high level of autonomous operation with a future goal of full autonomy. The presentation will describe the testing of the autonomous functionality with a real use-case; the first ferry being launched in Fredrikstad, Norway, at the beginning of 2023
16:35
A summary of the operations conducted by USV Maxlimer following the volcano eruption off Tonga in 2022

James Fanshawe CBE FNI
Board Advisor
Sea-Kit International
UK

Ben Simpson
CEO
SEA-KIT International
UK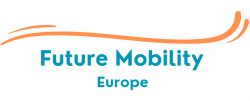 Najmeh Masoudi
Autonomous Mobility Advisor
Future Mobility Consulting
Belgium
Following the eruption of the volcano off Tonga in early 2022, the Sea-Kit International autonomous vessel (USV) Maxlimer was selected to deploy to provide an unmanned capability in the region. This was named Tonga Eruption Seabed Mapping project (TESMaP). Phase 1 (April/May 2022) saw NIWA scientists from New Zealand survey the ocean around the Hunga-Tonga Hunga-Ha'apai (HT–HH) volcano, covering thousands of square kilometres and collecting video images of the eruption's impact from the research vessel Tangaroa. Phase 2 (July/August 2022) utilised SEA-KIT's Maxlimer to conduct a month of further mapping inside the caldera. This presentation will provide details of phase 2, which was the reactive autonomous operation mounted and controlled from the UK.
BOOK NOW
Legal, Liability and Regulatory Issues
09:00 - 12:50
Moderator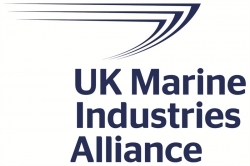 James Fanshawe CBE FNI
Chairman
UK MAS Regulatory Working Group
UK
09:00
The UK's regulatory framework to accommodate MASS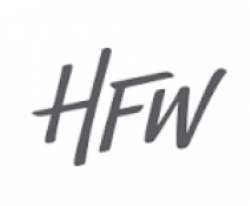 Jonathan Goulding
Senior Associate & Mariner
HFW LLP
UK
HFW played a key role with the UK Maritime & Coastguard Agency in assisting the development of a UK regulatory framework to accommodate MASS, including the new Workboat Code which is out for consultation.
09:25
EU data strategy - regulatory impact on suppliers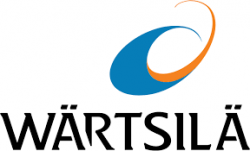 Tom Barr
Managing Counsel
Wärtsilä
UK
The EU data strategy comprises a wide range of regulations, some of which will have a real impact on the development and supply of autonomous vessels and systems. There are three new Acts which will be of relevance: The Artificial Intelligence Act; The Data Act and the Cyber Resilience Act. This presentation will provide the background to the strategy and go on to describe the key features of these Acts, the most important obligations, and some of the practical considerations for suppliers.
09:50
Collision liability for autonomous vessels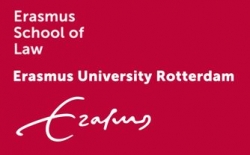 Dr Frank Stevens
Associate Professor of Law
Erasmus School of Law (ESL)
Netherlands
Autonomous vessels will share the seas with manned vessels. It is to be expected that there will be collisions (between autonomous vessels, or between an autonomous vessel and a manned vessel). Can we use or adapt the existing law on collisions (1910 Brussels Collision Convention and the 1960 Geneva Inland Collision Convention), or do we need new laws and new rules?
10:35
Interdisciplinary study on the compliance of autonomous ships with COLREGs

Paul Margat
Research Assistant
German Aerospace Center
Germany

Jason Halog
Research Assistant
German Aerospace Center
Germany

Alexander Klein
Computer Scientist (Machine Learning)
German Aerospace Center
Germany

David Brandt
Research Scientist
DLR Institute for the Protection of Maritime Infrastructures
Germany
This presentation aims at conveying a transdisciplinary overview of autonomous shipping through the scope of the International Regulations for Preventing Collisions at Sea (COLREGs). In this framework, the intersection of legal and technical specifications shall be investigated, to determine what the law says on autonomous shipping and what the technic facilitates in this regard. Accordingly, current regulatory developments as well as technical novelties will be considered. These issues take place in the broader perspective of the ever-recurring advance technological advancement enjoys over the legal development, which may result in core incompatibilities of the latter with the former.
11:00
Legal challenges of the autonomous and unmanned naval submarine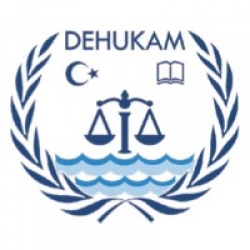 Mariam Mgeladze
Ph.D. Candidate
Ankara University, Law Faculty, The National Center for the Sea and Maritime Law
Turkey
In eras of great naval power competition, when the developed states are committed to investing in advanced autonomy, robust networks, and unmanned systems, the establishment of a clear legal framework remains important. As technology advances rapidly, it is vital to determine the legality of the operation, navigation, and law enforcement standards of autonomous, unmanned naval underwater submarines. This presentation explores the legal requirements for autonomous or unmanned submarines to operate in international waters and exclusive economic zones (EEZ); the ethical guidelines and gaps in law and policy for its use; matters of sovereign immunity and law enforcement challenges.
11:25
Marine Autonomous Surface Ships (MASS): Challenges and opportunities for global commercial shipping from the perspective of the law of the sea and state jurisdiction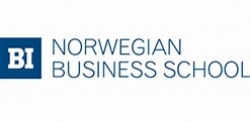 Iva Parlov
Associate Professor
BI Norwegian Business School
Norway
Marine autonomous surface ships (MASS) are on the horizon; global regulatory challenges persistent. This presentation dives into the challenges and opportunities from the perspective of the law of the sea, specifically flag and coastal State jurisdiction, to provide a better understanding of what really stands on the way to engage with MASS in a global trade.
11:50 - 12:50
Panel Discussion
This panel includes speakers from the overall session who will discuss the legal liability and regulatory challenges regarding MASS. With a wide range of expertise encompassing legal practitioners from Europe and the USA, academia, research organizations and in-house counsel from within the shipping industry itself, the panel's aim is to leave attendees with a better understanding of the current framework and how liability and regulations need to adapt.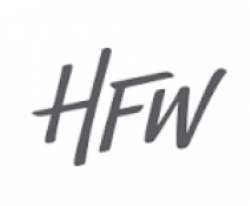 Jonathan Goulding
Senior Associate & Mariner
HFW LLP
UK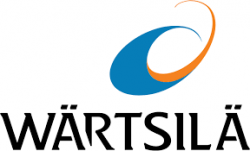 Tom Barr
Managing Counsel
Wärtsilä
UK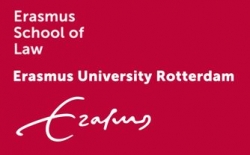 Dr Frank Stevens
Associate Professor of Law
Erasmus School of Law (ESL)
Netherlands

Paul Margat
Research Assistant
German Aerospace Center
Germany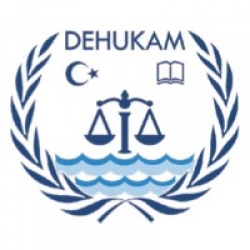 Mariam Mgeladze
Ph.D. Candidate
Ankara University, Law Faculty, The National Center for the Sea and Maritime Law
Turkey

Mark Johnson
Partner
Haynes and Boone CDG LLP
UK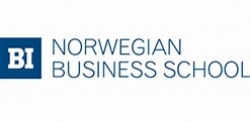 Iva Parlov
Associate Professor
BI Norwegian Business School
Norway
BOOK NOW
Data, Connectivity and Cybersecurity
13:45 - 17:00
Moderator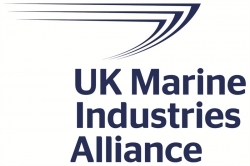 James Fanshawe CBE FNI
Chairman
UK MAS Regulatory Working Group
UK
13:45
The Universal Hydrographic Data Model: A key enabler for degree four MASS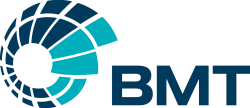 Jake Rigby
R&D Lead
BMT
UK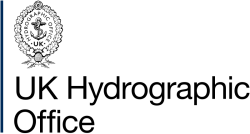 Mark Casey
Head of Research, Design & Innovation
UK Hydrographic Office
UK
The next generation Universal Hydrographic Data Model (UHDM S-100) is inherently more flexible than the current S-57 IHO standard for digital hydrographic data. S57 has been in use since 1992 and was last updated in 2000. S-100 offers provision for richer, granular gridded data and imagery, time varying and machine-readable data, enhanced metadata, and multiple coding formats, all essential for MASS. In November 2022, the International Hydrographic Office published its Roadmap for S-100 Implementation - a study led by the United Kingdom Hydrographic Office (UKHO) and constitutes a transition plan aimed at the regular and harmonized production and dissemination of S-100 based products. In this presentation, Phil Thompson (BMT) & Mark Casey (UKHO) explain why current navigation products are not fit for purpose and how next generation S—100 navigation standards can provide the level of data to achieve a step change in situational awareness needed to support Degree four MASS. They will outline how S-100 navigation data has already been integrated and tested onboard the AI and machine learning software stack of a MASS. The authors then demonstrate how S-100 data for bathymetry, dynamic water heights and surface currents is already supporting precision e-navigation, demonstrating the data integrity needed to support fully autonomous ships of the future.
14:10
Data management solutions for autonomous systems development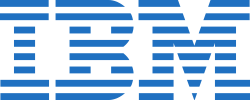 Frank Kraemer
Systems Architect
IBM
Germany
Developing and testing autonomous systems using AI requires the analysis and storage of more data than ever before. Clients who can deliver insights faster while managing rapid infrastructure growth will be the industry leaders. The underlying IT technology must support both new big data as well as traditional applications with security, reliability, and high-performance. To handle massive, unstructured data growth, the solution must scale seamlessly while matching data value to the capabilities and costs of different storage tiers and types.
14:35
Automatic speech recognition for maritime radio communications

Emin Nakilcioglu
Research Associate
Fraunhofer CML
Germany
Understanding, processing, and assessing the current navigation environment based on information from radio traffic is a fundamental component on the way autonomous ships interact with manned vessels. For this reason, Fraunhofer CML has developed a speech recognizer that automatically transcribes radio communications and has been trained to deal with the various linguistic challenges of maritime speech (SMCP, accents, engine noise) using artificial intelligence.
15:20
GPS spoofing and jamming - Latest mitigation techniques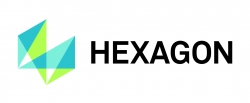 David Russell
Marine Segment Manager
Hexagon Autonomy and Positioning
UK
Autonomous vessels require robust, reliable GNSS positioning for continuous safe operations. Jamming and Spoofing attacks can result in a loss of or incorrect positioning. Null forming is a common and effective technique for operating through GNSS jamming and spoofing attacks. This can be implemented in the GNSS antenna, providing a protected RF input to any receiver. However, it can also be implemented onboard the GNSS receiver, using ordinary antennas. The presentation shall detail Jamming and Spoofing characteristics and mitigation. In September 2022, NovAtel participated in the Jammertest trials held in Andenes. Results from NovAtel GNSS receivers tested will be shared.
15:45
Secure digitalized commands between shore and MASS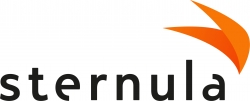 Jakob Weibrecht
Senior Sales Manager
Sternula A/S
Denmark
VDES is the new communication solution to implement the IMO e-Navigation strategy. VDES is an extension to AIS, adding two-way data channels over VHF. By using special satellite channels (up and down), every ship with a VHF antenna is able to communicate globally. The main reason is that the technology is designed without an IP address. AIS 2.0 is the end-user's name for VDES (like the mobile industry uses 3G, 4G, and 5G instead of the technical names for those standards). AIS 2.0 is expected to be part of IMO SOLAS chapters IV & V, and maritime administrations will broadcast information to ships. This presentation will explain how AIS 2.0 can benefit your MASS operation.
16:10
Onshore GMDSS control room solutions for fleets of autonomous vessels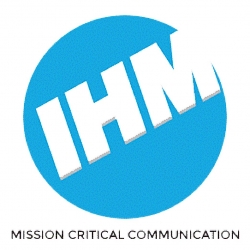 Henrik Jacobsen
Head of Projects
IHM A/S
Denmark
This presentation focuses on optimization of GMDSS compliant control room solution providing the highest safety and reliability in relation to communication and transmission of data. The topic includes discussion of multi roaming between various carriers, camera solutions, critical bandwidth transmission of data versus cost and high latency. In addition, another focus is on the onshore control room solution, where radio communication and data transmission are remotely controlled for single autonomous vessels or fleets of vessels.
16:35
The sea is awash with spectrum: USVs and spectrum management

Zachary George
International Market Development Manager
CRFS
UK
The use of Unmanned Surface Vessels (USV) is becoming more widespread, and the removal of humans onboard brings many productivity and tactical advantages. However, USVs are now fully dependent on critical communications pathways for command and control (C2) using the electromagnetic spectrum. In this presentation, we observe how USVs use the spectrum for communication and spectrum awareness, the electromagnetic threats they face, and how these threats can be mitigated. The presentation will focus on CRFS's AIS and GPS spoofing detection capability, jamming/interference geolocation, and spectrum management best practices using real world and simulated examples.
BOOK NOW
Testing and Verification
09:00 - 10:40
Moderator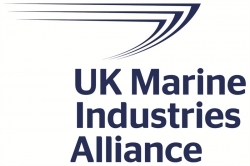 James Fanshawe CBE FNI
Chairman
UK MAS Regulatory Working Group
UK
09:00
Development and verification of a real-time hybrid test system
Bora Choe
Senior Engineer
Samsung Heavy Industries
Korea
This presentation describes the real-time hybrid test system of the Samsung Autonomous Ship (SAS). The test system was developed and verified through simulations and sea trial tests by Samsung Heavy Industries (SHI). The hybrid test system utilizes three types of information to estimate collision avoidance performance: virtual ships data, real-time sensor data, and recorded sensor data. The virtual ship data and voyage sensor data are applied to simulation, respectively. In sea trials, the ship follows the optimal route recommended by the SAS responding to virtual ships as well as sensor data in real time. The ship equipped with SAS showed good autonomous navigation performance in the actual sea.
09:25
ASHIP – Autonomous Ship Innovation Platform
Thibaut Van Zwijnsvoorde
Manager Towing Tank Research
Flanders Hydraulics
Belgium
ASHIP –Autonomous Ship Innovation Platform– is a concept developed by Flanders Hydraulics (FH), in cooperation with Ghent University, which provides real life (scale model) and virtual (simulator) test environments for applications in autonomous shipping. FH provides scale model basins with high-precision and real-time positioning, allowing for remote ship steering. Furthermore, FH offers ship maneuvering simulators, dedicated to ship maneuvering in harbours and waterways for a wide variety of ship types (maritime and inland). Both concepts can be interfaced with third party control algorithms to investigate the performance of a track controller in controlled lab-conditions and/or in virtually reproduced real-life conditions.
09:50
Risk assessment of the electronic lookout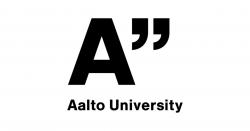 Meriam Chaal
Doctoral Researcher
Aalto University
Finland
New enablers of autonomous ship navigation are under development. These range from perception systems to automatic collision avoidance. However, integrating these systems into current ships and future autonomous ships is challenging and might introduce new risks. Assessing system safety during design is crucial. Thus, an adequate risk assessment of the Electronic Lookout, one of the enablers of the future autonomous navigation, is presented. This assessment task is part of the research project ECAMARIS in Finland.
10:15
Bridging the domain gap in the autonomous development pipeline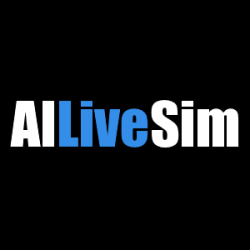 Jerome Leudet
CEO & Founder
AILiveSim
Finland
The automotive industry has shown that using simulation is the most affordable and fastest way to test, train and validate autonomous machines. In the maritime world, this evolution is still in process. One way to speed this integration is for the maritime sector to have access to more specific content combined with a clear automation of the process related to scenario creation. This presentation will explain AILiveSim is able to bridge the domain gap by focusing on the relevant application thereby minimizing work in the data collection pipeline.
BOOK NOW
Positioning and Situation Awareness
11:00 - 12:40
Moderator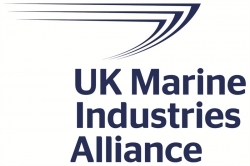 James Fanshawe CBE FNI
Chairman
UK MAS Regulatory Working Group
UK
11:00
The journey to enhanced autonomous capability: The evolution of ASView at the speed of autonomy

Howard Tripp
Principal Product Manager at ASV UK
L3Harris
UK
USV control systems enable remote control stations to execute unmanned operations via pre-programmed mission plans and real-time management. This autonomy ensures vessels can continue to operate for months at sea without humans. The ASView system, developed over 14 years, has redefined the way USV's operate at sea to enhance the operator's experience across different sectors, missions & platforms. This presentation will discuss the evolution of technologies needed to deliver autonomy at scale while also exploring how our upcoming ASView 8 will meet the increasingly ambitious future use cases of our customers.
11:25
Can intention sharing contribute to safe sailing?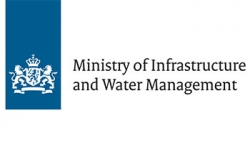 Patrick Potgraven
Programme Manager
Ministry of Infrastructure and Water Management
Netherlands
An automated ship, manned or unmanned, will know where it is going to be located at a future point in time. A track pilot is an example of such automation. Sharing its intentions with other nearby vessels has great advantages for safe shipping. This concept has successfully been proven in a simulation experiment. Since many ships on the Dutch waterways use track pilots, rolling out this technology can be very advantageous. Apart from contributing to safety directly, it can ease the situation in which automated and conventional ships use the waterway.
11:50
Object detection, depth estimation, and collision avoidance for autonomous ships

Joowan Kim
Senior Researcher
Samsung Heavy Industries
Korea
Stereo vision-based depth estimation and collision avoidance are important research areas for the development of autonomous ships. This method uses two cameras and the principle of triangulation to calculate the distance of an object from the camera. By using this technique, it is possible to detect obstacles and accurately estimate their depth. This information can then be used to develop strategies for collision avoidance. The accuracy and effectiveness of this method is dependent on the quality of stereo images and the accuracy of the algorithms used to calculate the depth.
12:15
Positioning, situation awareness and automatic berthing sensor for autonomous vessels

Nick Swift
Marine Technologist
Forum Technologies Ltd
UK
This presentation will review the results of trials showing how the Navtech radar system can be used for positioning marine vessels and as an input for autonomous vessels for navigation and situational awareness systems. Data will be presented that demonstrates how the high precision positioning and resolution of the sensors can be used for autonomous berthing. The sensor is particularly relevant to autonomous ships due to its precision and robustness and can also provide situational awareness. Data will be presented showing how the sensors can detect small objects, including swimmers and kayakers at significant ranges.
BOOK NOW
Best Practice and Operational Considerations
13:35 - 16:50
Moderator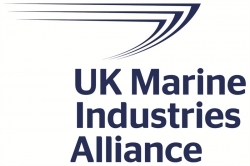 James Fanshawe CBE FNI
Chairman
UK MAS Regulatory Working Group
UK
13:35
UX for autonomous ships. Who is the "U"?

Dr Renée Schulz
Lead UI/UX Architect
JRCS Co. Ltd.
Japan
In the development process towards Autonomous Ships, there are several stages with varying importance of different stakeholders and users. From a fully manned ship to a no-man situation, eventually resulting in fully autonomous shipping - who is the user and how to correctly address the different stages in terms of UX? In the age of AI, remote control, and fleet operation from shore, the context of use of several systems changes and must be developed for varying requirements during this shifting focus. Step-by-step, developing for an unmanned situation, the question arises "What does UX mean for autonomous shipping?".
14:00
Armada 78 - Transforming operations through remote navigation and engineering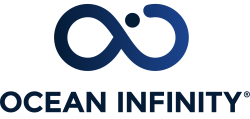 Colin Field
Head of Marine Remote Systems
Ocean Infinity
UK
In Spring 2023, the first of eight Armada 78m offshore survey ships will enter service collecting mission-critical data for customers with a 'hybrid crew' - with marine, payload and data processing personnel present both on-board and in our Remote-Control Centre in Southampton, UK. This is the story so far of designing, developing, testing and assuring the personnel and digital systems which enable the Remote Support Navigators and Engineers to be an integral part of the marine crew whilst carrying out their jobs from shore - reducing offshore exposure and CO2 for the benefit of people and planet.
14:25
The making of an (autonomous) mariner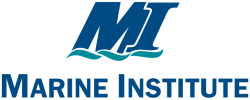 John Cross
Faculty
Marine Institute of Memorial University
Canada
With commercial MASS projects in development one of the pressing problems for Marine Certifying Authorities and commercial operators will be that of qualifications and certifications. In the development of a MASS operator there are three stages that need to be considered. First is the prerequisite knowledge required for an operator. Second is the education or development of skills for an operator and third is the credentialing of the operator. This presentation will look at all three stages and outline various approaches that are currently being investigated.
14:50
Autonomous ships and salvage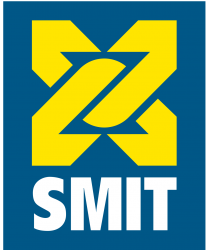 Richard Robertson
General Manager
SMIT Salvage
South Africa
Autonomous vessels are predicted to be an integral part of the maritime world, shaping the future of the global shipping industry. With autonomous vessels being integrated into the maritime world and its various sectors, industry needs to ensure that they are fully prepared for what lies ahead. An integral sector to the maritime world is salvage. This presentation will look into what challenges lie ahead in terms of salvage and autonomous ships and opportunities to better prepare these vessels when faced with an unfortunate salvage situation.
15:35
Some port state control aspects of autonomous shipping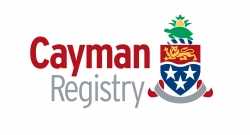 Chris Balls
Principal Surveyor
Cayman Maritime
Cayman Islands
As autonomous shipping spreads from national waters to international ones so the vessels will become subject to Port State Control Inspections. As these vessels may be unmanned there will be challenges to safely conducting such inspections. The presentation will outline some of the considerations to be taken into consideration and detail preparations being made for the advent of such vessels in the Cayman Islands. Which is as a member of the Carribean Memorandum of Understanding on Port State Control.
16:00
Quantified advantages of utilizing USV in geophysical survey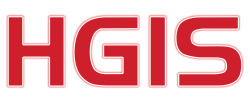 Surinder Tara
Senior GM Operations
HGIS
Malaysia
This presentation covers a full project lifecycle analysis of key benefits we've quantified from operationalizing HGIS's USV (full geophysical payload including surface and subsurface sensors) in Brunei/Malaysia. Comparative analysis (versus conventional boat) focusing on operational efficiency and it's direct correlation with carbon footprint reduction and minimizing safety exposure to human life will be presented. Analysis will be based on either actual project (client approval dependant) or recent sucessful Proof-of-Concept conducted in August 2022 for our national regulatory bodies including Maritime, Hydrography, Communications departments alongside Royal Malaysian Navy. Wrap-up focuses on potential future offshore applications and scalability to maximize benefits.
16:25
Uncrewed Surface Vehicles (USV) network initiative in support of the European Ocean Observing System (EOOS)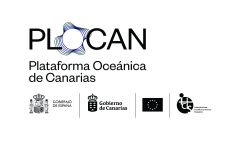 Carlos Barrera
Head - Ocean Vehicles Unit
Oceanic Platform of the Canary Islands (PLOCAN)
Spain
Within the framework of European Ocean Observing System (EOOS), the EU-funded EuroSea project has the overall goal of consolidating an integrated interdisciplinary ocean-observing-system. This presentation will review the role Uncrewed Surface Vehicles (USV) technology in terms of the network initiative and in consolidating an international USV network under common Standard Operations Procedures (SOP) and data/metadata management protocols.
BOOK NOW