Conference Program
---
Inland and port operations
09:00 - 11:05
Moderator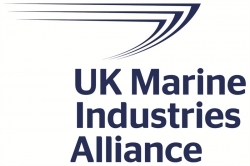 James Fanshawe
Chairman
UK MAS Regulatory Working Group
UK
09:00
Construction and operation of the Wavelab autonomous test catamaran in Kiel, Germany

Matthias Schubert
Director of project sales
Torqeedo GmbH
Germany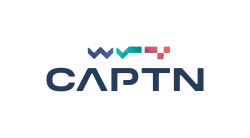 Tim Michalski
Project assistant
Wissenschaftszentrum Kiel GmbH
Germany
The Wavelab electric vessel will serve as a research platform for the Clean Autonomous Public Transport Network (CAPTN) initiative in Kiel. The program aims to create the infrastructure for an integrated inner-city mobility network based on multiple modes of transport on water and land. The Wavelab will serve as an open platform for research and development of the required technologies for a planned clean autonomous public transportation network on the Kiel fjord. The presentation will give an insight into the modular concept and the Torqeedo drive system that allow the integration of new technology projects.
09:25
Autonomous ferries for flexible waterborne urban mobility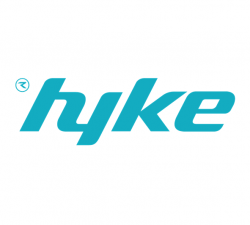 Jason McFarlane
CTO
Hyke - Hydrolift Smart City Ferries
Norway
This presentation will examine the how Hyke is developing ferries with a high level of autonomous operations with a future goal of full autonomy. In this presentation we will take a dive into the technology being developed to enable autonomous operations, for example the challenges of maritime computer vision, simulation as an important tool for development and validation and the need for reliable object detection and tracking. Hyke's first ferry will hit the water in 2022 and will serve as our development and test platform as we continuously deploy the relevant technologies.
09:50
Economics of introducing smart shipping on inland waterways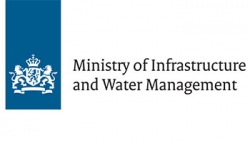 Patrick Potgraven
Program manager
Ministry of Infrastructure and Water Management
Netherlands
The Netherlands Ministry of Infrastructure and Water management has conducted research on the economic aspect of the implementation of smart shipping in inland waterways. The research will be published in spring 2022, after a stakeholder meeting to gather reactions to the report. In addition, research has been done to look in closer detail at one of the bottlenecks while siling with a reduced crew: mooring in a lock. In the presentation, we will elaborate on the research, its conclusions and the remarks of the stakeholders.
10:15
Roboat

Ynse Deinema
Project coordinator
Roboat
Netherlands
After six years of development and testing, MIT & AMS have created a fleet that can operate in an urban environment without the need for a skipper. The autonomous technology lowers operational costs, increases safety and enables a more flexible 24/7 operation. This presentation will cover the technology, use cases and the stepping stones from taking this research project to a commercially viable company.
10:40
RoboTug – results of field trials

Robert Grundmann
Research associate
Fraunhofer CML
Germany
The FernSAMS project – the use of remote-controlled tugs during berthing and unberthing maneuvers of large ships – was the basis for a field trial lasting several days. The aim of the trial was to test the feasibility of remote control of a tug in a real environment. At the CML, the project pays special attention to achieving realistic situational awareness in the remote control environment. By means of an augmented reality visualization, the real tug's field of view is extended by virtual displays that provide personnel with the necessary information to safely implement maneuvers from a shore station.
11:05 - 11:20
Solving the challenges of unmanned vessels
11:20 - 13:50
Moderator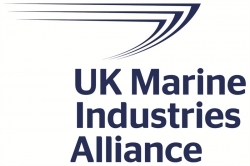 James Fanshawe
Chairman
UK MAS Regulatory Working Group
UK
11:20
Automatic Speech Recognition with Localization for Maritime Radio Communications (RECMAR)

Emin Nakilcioglu
Research associate
Fraunhofer CML
Germany
Understanding, processing, and assessing the current navigation environment based on information from radio traffic is a fundamental component on the way to autonomous ships interacting with manned vessels. For this reason, we have developed a speech recognizer that automatically transcribes radio communications and has been trained to deal with the various linguistic challenges of maritime speech (SMCP, accents, engine noise) using artificial intelligence. In addition, a developed algorithm identifies potential senders and also locates them. This information is added to the transcribed messages and enables a clear and fast situation assessment, which favors the occurrence and mitigation of dangerous situations.
11:45
Successful radio communication in autonomous and remotely operated vessels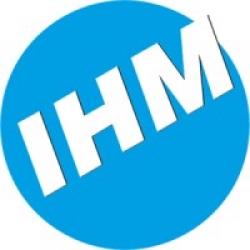 Henrik Jacobsen
Head of projects
IHM A/S
Denmark
The emphasis of this presentation is on awareness of the needs and issues to address for successful radio communication solutions onboard semi-automated vessels, which service and carrier to be selected for a certain solution etc. Topics for awareness are also, IP connectivity from WiFi over 4G/5G to satellite connection as well as reliability in a world where hacking and jamming are increasing threats to autonomous vessels.
12:10
AI solutions for condition monitoring of autonomous vessels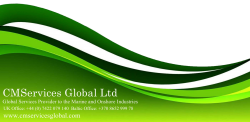 Simon Edmondson
Director
CMServices (Global) Ltd
UK

Daniel C Shorten
Managing director
Optimain Ltd
UK
While many vessels already use remote monitoring for CBM purposes, unmanned vessels require another level of sophistication. Remote monitoring may alert onshore specialists to unusual machinery behavior, but this is often followed by manual onboard inspection which is not possible on unmanned vessels. This complete reliance on the onshore specialist adds time to the process and may lead to critical delays and machinery reliability issues. By adding inspection competence to the analysis at the point of data capture and by building in learning locally that is shared globally, it is possible to build a machinery watch system that advises what to do and when to do it based upon all relevant and available data sources and in real time. This presentation will outline the outcomes of a recent initiative funded by UK innovation which will benefit operators, particularly of unmanned vessels, by adding AI to a built-in watchkeeper and analytic module. Building in known failure modes and effects, knowledge from existing practitioners and recognized root causes of failures optimizes the decision process and reduces the time for machine learning AI tools to become specific and relevant to the vessels under their control.
12:35
Unmanned engine room concept for seagoing vessels

Alexander Feindt
Global business development manager
MAN Energy Solutions
Germany
With much of the focus currently on navigation, this presentation will cover and also test ideas for digitalizing and automatizing the propulsion part of a vessel.
13:00
USVs for data-acquisition - an established market arena?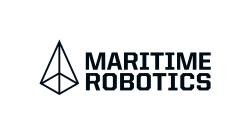 Vegard Evjen Hovstein
CEO
Maritime Robotics
Norway
Beneath the buzz of the more profiled future autonomous ship projects, a new market arena for Uncrewed Surface Vessels (USVs) has emerged. It is already taking shape with all the characteristics of an established market such as global exhibitions, fierce competition and regular tenders. Climbing the autonomy ladder must be done in a realistic and responsible way, and our experience shows that tight integration of the payload has been more important than pushing autonomy levels. As we are experiencing a pull for larger USVs, we believe that the human supervisor will remain in the loop for some time yet.
13:25
New maritime telecommunications networks for autonomous shipping

Jakob Weibrecht
Senior sales manager
Sternula
Denmark
This presentation will discuss AIS 2.0 which is aimed at facilitating a global digital transformation of the maritime sector from big container ships to smaller coasters, fishing vessels, and leisure crafts. AIS 2.0 allows a range of maritime digital services to be realised, improving operational efficiency, enabling fuel-saving digital solutions, and paving the way for autonomous shipping.