Conference Program
---
Testing and Verification
09:00 - 10:40
Moderator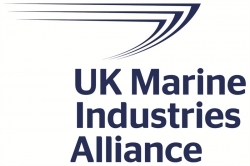 James Fanshawe CBE FNI
Chairman
UK MAS Regulatory Working Group
UK
09:00
Development and verification of a real-time hybrid test system
Bora Choe
Senior Engineer
Samsung Heavy Industries
Korea
This presentation describes the real-time hybrid test system of the Samsung Autonomous Ship (SAS). The test system was developed and verified through simulations and sea trial tests by Samsung Heavy Industries (SHI). The hybrid test system utilizes three types of information to estimate collision avoidance performance: virtual ships data, real-time sensor data, and recorded sensor data. The virtual ship data and voyage sensor data are applied to simulation, respectively. In sea trials, the ship follows the optimal route recommended by the SAS responding to virtual ships as well as sensor data in real time. The ship equipped with SAS showed good autonomous navigation performance in the actual sea.
09:25
ASHIP – Autonomous Ship Innovation Platform
Thibaut Van Zwijnsvoorde
Manager Towing Tank Research
Flanders Hydraulics
Belgium
ASHIP –Autonomous Ship Innovation Platform– is a concept developed by Flanders Hydraulics (FH), in cooperation with Ghent University, which provides real life (scale model) and virtual (simulator) test environments for applications in autonomous shipping. FH provides scale model basins with high-precision and real-time positioning, allowing for remote ship steering. Furthermore, FH offers ship maneuvering simulators, dedicated to ship maneuvering in harbours and waterways for a wide variety of ship types (maritime and inland). Both concepts can be interfaced with third party control algorithms to investigate the performance of a track controller in controlled lab-conditions and/or in virtually reproduced real-life conditions.
09:50
Risk assessment of the electronic lookout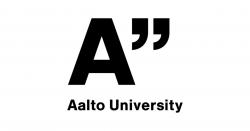 Meriam Chaal
Doctoral Researcher
Aalto University
Finland
New enablers of autonomous ship navigation are under development. These range from perception systems to automatic collision avoidance. However, integrating these systems into current ships and future autonomous ships is challenging and might introduce new risks. Assessing system safety during design is crucial. Thus, an adequate risk assessment of the Electronic Lookout, one of the enablers of the future autonomous navigation, is presented. This assessment task is part of the research project ECAMARIS in Finland.
10:15
Bridging the domain gap in the autonomous development pipeline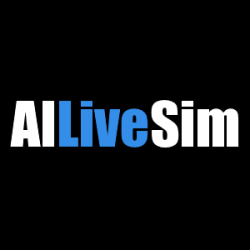 Jerome Leudet
CEO & Founder
AILiveSim
Finland
The automotive industry has shown that using simulation is the most affordable and fastest way to test, train and validate autonomous machines. In the maritime world, this evolution is still in process. One way to speed this integration is for the maritime sector to have access to more specific content combined with a clear automation of the process related to scenario creation. This presentation will explain AILiveSim is able to bridge the domain gap by focusing on the relevant application thereby minimizing work in the data collection pipeline.
Positioning and Situation Awareness
11:00 - 12:40
Moderator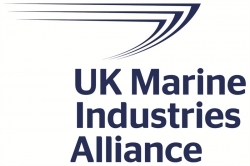 James Fanshawe CBE FNI
Chairman
UK MAS Regulatory Working Group
UK
11:00
The journey to enhanced autonomous capability: The evolution of ASView at the speed of autonomy

Howard Tripp
Principal Product Manager at ASV UK
L3Harris
UK
USV control systems enable remote control stations to execute unmanned operations via pre-programmed mission plans and real-time management. This autonomy ensures vessels can continue to operate for months at sea without humans. The ASView system, developed over 14 years, has redefined the way USV's operate at sea to enhance the operator's experience across different sectors, missions & platforms. This presentation will discuss the evolution of technologies needed to deliver autonomy at scale while also exploring how our upcoming ASView 8 will meet the increasingly ambitious future use cases of our customers.
11:25
Can intention sharing contribute to safe sailing?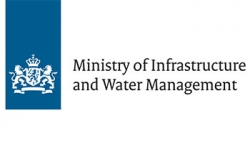 Patrick Potgraven
Programme Manager
Ministry of Infrastructure and Water Management
Netherlands
An automated ship, manned or unmanned, will know where it is going to be located at a future point in time. A track pilot is an example of such automation. Sharing its intentions with other nearby vessels has great advantages for safe shipping. This concept has successfully been proven in a simulation experiment. Since many ships on the Dutch waterways use track pilots, rolling out this technology can be very advantageous. Apart from contributing to safety directly, it can ease the situation in which automated and conventional ships use the waterway.
11:50
Object detection, depth estimation, and collision avoidance for autonomous ships

Joowan Kim
Senior Researcher
Samsung Heavy Industries
Korea
Stereo vision-based depth estimation and collision avoidance are important research areas for the development of autonomous ships. This method uses two cameras and the principle of triangulation to calculate the distance of an object from the camera. By using this technique, it is possible to detect obstacles and accurately estimate their depth. This information can then be used to develop strategies for collision avoidance. The accuracy and effectiveness of this method is dependent on the quality of stereo images and the accuracy of the algorithms used to calculate the depth.
12:15
Positioning, situation awareness and automatic berthing sensor for autonomous vessels

Nick Swift
Marine Technologist
Forum Technologies Ltd
UK
This presentation will review the results of trials showing how the Navtech radar system can be used for positioning marine vessels and as an input for autonomous vessels for navigation and situational awareness systems. Data will be presented that demonstrates how the high precision positioning and resolution of the sensors can be used for autonomous berthing. The sensor is particularly relevant to autonomous ships due to its precision and robustness and can also provide situational awareness. Data will be presented showing how the sensors can detect small objects, including swimmers and kayakers at significant ranges.
Best Practice and Operational Considerations
13:35 - 16:50
Moderator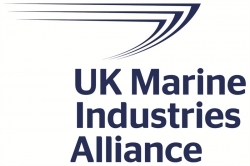 James Fanshawe CBE FNI
Chairman
UK MAS Regulatory Working Group
UK
13:35
UX for autonomous ships. Who is the "U"?

Dr Renée Schulz
Lead UI/UX Architect
JRCS Co. Ltd.
Japan
In the development process towards Autonomous Ships, there are several stages with varying importance of different stakeholders and users. From a fully manned ship to a no-man situation, eventually resulting in fully autonomous shipping - who is the user and how to correctly address the different stages in terms of UX? In the age of AI, remote control, and fleet operation from shore, the context of use of several systems changes and must be developed for varying requirements during this shifting focus. Step-by-step, developing for an unmanned situation, the question arises "What does UX mean for autonomous shipping?".
14:00
Armada 78 - Transforming operations through remote navigation and engineering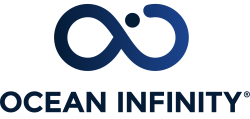 Colin Field
Head of Marine Remote Systems
Ocean Infinity
UK
In Spring 2023, the first of eight Armada 78m offshore survey ships will enter service collecting mission-critical data for customers with a 'hybrid crew' - with marine, payload and data processing personnel present both on-board and in our Remote-Control Centre in Southampton, UK. This is the story so far of designing, developing, testing and assuring the personnel and digital systems which enable the Remote Support Navigators and Engineers to be an integral part of the marine crew whilst carrying out their jobs from shore - reducing offshore exposure and CO2 for the benefit of people and planet.
14:25
The making of an (autonomous) mariner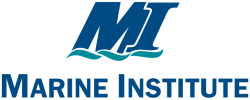 John Cross
Faculty
Marine Institute of Memorial University
Canada
With commercial MASS projects in development one of the pressing problems for Marine Certifying Authorities and commercial operators will be that of qualifications and certifications. In the development of a MASS operator there are three stages that need to be considered. First is the prerequisite knowledge required for an operator. Second is the education or development of skills for an operator and third is the credentialing of the operator. This presentation will look at all three stages and outline various approaches that are currently being investigated.
14:50
Autonomous ships and salvage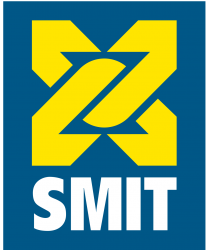 Richard Robertson
General Manager
SMIT Salvage
South Africa
Autonomous vessels are predicted to be an integral part of the maritime world, shaping the future of the global shipping industry. With autonomous vessels being integrated into the maritime world and its various sectors, industry needs to ensure that they are fully prepared for what lies ahead. An integral sector to the maritime world is salvage. This presentation will look into what challenges lie ahead in terms of salvage and autonomous ships and opportunities to better prepare these vessels when faced with an unfortunate salvage situation.
15:35
Some port state control aspects of autonomous shipping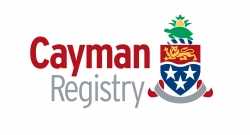 Chris Balls
Principal Surveyor
Cayman Maritime
Cayman Islands
As autonomous shipping spreads from national waters to international ones so the vessels will become subject to Port State Control Inspections. As these vessels may be unmanned there will be challenges to safely conducting such inspections. The presentation will outline some of the considerations to be taken into consideration and detail preparations being made for the advent of such vessels in the Cayman Islands. Which is as a member of the Carribean Memorandum of Understanding on Port State Control.
16:00
Quantified advantages of utilizing USV in geophysical survey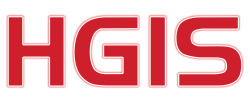 Surinder Tara
Senior GM Operations
HGIS
Malaysia
This presentation covers a full project lifecycle analysis of key benefits we've quantified from operationalizing HGIS's USV (full geophysical payload including surface and subsurface sensors) in Brunei/Malaysia. Comparative analysis (versus conventional boat) focusing on operational efficiency and it's direct correlation with carbon footprint reduction and minimizing safety exposure to human life will be presented. Analysis will be based on either actual project (client approval dependant) or recent sucessful Proof-of-Concept conducted in August 2022 for our national regulatory bodies including Maritime, Hydrography, Communications departments alongside Royal Malaysian Navy. Wrap-up focuses on potential future offshore applications and scalability to maximize benefits.
16:25
Uncrewed Surface Vehicles (USV) network initiative in support of the European Ocean Observing System (EOOS)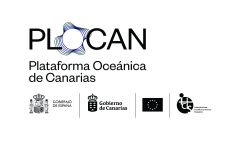 Carlos Barrera
Head - Ocean Vehicles Unit
Oceanic Platform of the Canary Islands (PLOCAN)
Spain
Within the framework of European Ocean Observing System (EOOS), the EU-funded EuroSea project has the overall goal of consolidating an integrated interdisciplinary ocean-observing-system. This presentation will review the role Uncrewed Surface Vehicles (USV) technology in terms of the network initiative and in consolidating an international USV network under common Standard Operations Procedures (SOP) and data/metadata management protocols.