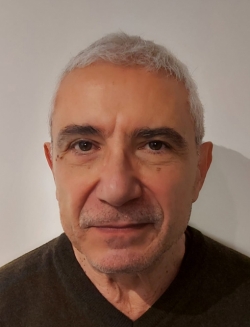 Salvatore Mauro
Salvatore Mauro is a scientist researcher at CNR-INM and PI at the Outdoor Manoeuvrability Basin. He is author of more than 80 technical and scientific papers and is/has been a member of a number of national and international WG's (ITTC Manoeuvrability Committee, PAME-SEG, IMSF, IMO MASS CG Italian branch, etc.).
---
Presentation
SUNMARE - An innovative autonomous platform for marine research
This presentation will illustrate the SUNMARE (Surface UNmanned multipurpose research MARine vEhicle) research project which is financially supported by Regione Lazio and is carried out by the National Research Council, Institute of Marine Engineering (CNR-INM) in partnership with Università "La Sapienza" of Rome, Dept. of Mechanical Engineering. The aim of the project is to develop a functional autonomous marine research platform of about 10 meters in length with embedded autonomous capabilities at MASS=3 level. A detailed CONOPS that defines the holistic characteristics of the unmanned vehicle; capabilities, applications, functionalities, scientific missions, on-board installation of equipment and systems will be presented.