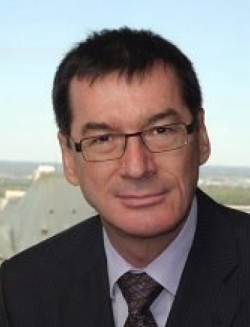 Donald Roussel
Donald Roussel M.Sc and C/E, was Director, Marine Personnel Standards and Pilotage, Executive Director, Regulatory Services and Quality Assurance, and Director General, Marine Safety and Security at Transport Canada. In 2014, he was appointed Associate Assistant Deputy Minister. He was responsible for Safety and Security programs for Canada, including air, marine, rail, road, dangerous goods. He represented Canada at IMO, ICAO, ILO. He was also a member of the Board of Governors of the World Maritime University (WMU) . Finally he founded the Canadian Forum for MASS in 2018. He is now a strategic advisor in the transportation sector.
---
Presentation
Intelligent maritime corridors: Understandings, challenges and roadmaps
Each commercial maritime corridor has its history of development, among which are corridors that are more advanced than others in terms of governance, logistics and technological performance, especially for MASS. Intelligent Maritime Corridors (IMC) development presents multiple challenges within a jurisdiction and internationally. Our new organization (IMC IC) is dedicated to exploring this concept and promoting its growth. Continuous monitoring, holistic analysis, large diffusions of the information, feedback, and activation of the knowledge within a collaborative platform under the umbrella of a dedicated organization is now crucial for decision-makers worldwide.