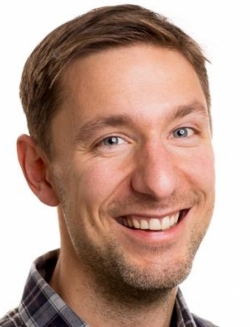 Ole Andreas Alsos
Ole Andreas Alsos is Head of Shore Control Lab, which is an advanced research infrastructure where a multidisciplinary team undertake research on monitoring and control of autonomous ships and operations. He has been part of the development of milliAmpere2, and urban autonomous passenger ferry operating in Trondheim. He is also an Associate Professor in interaction design at the Department of Design and Vice Dean of Innovation at the Faculty of Architecture and Design. He has a PhD in interaction design.
---
Presentation
Reflections from a three-week trial operation of a self-driving urban ferry open to the public
In September 2022 the self-driving urban ferry milliAmpere2 was put in operation in Trondheim, Norway. Over three weeks the ferry took nearly 500 trips with more than 1500 passengers. Nearly 1000 passengers reported on perceived safety and trust towards the ferry through a survey. Further, more than 150 passengers and other boat drivers in the canal were interviewed about their experiences. This talk reflects on the findings from the trial operation.