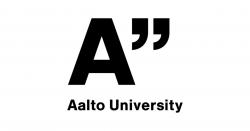 Meriam Chaal
Meriam Chaal is a doctoral researcher in risk assessment of autonomous ships at Aalto University, Finland, and a member of the advisory board for "Marine Digital" companies in Germany. She received her Masters degree in Ship Machinery Operation from the Tunisian Navy in 2012 and another Masters degree in Maritime Safety and Environmental Administration from the World Maritime University, Sweden in 2018. She has 5 years of experience as Engineer Officer (Seafarer) on-board large passenger ships of the Tunisian Navigation Company (COTUNAV).
---
Presentation
Risk assessment of the electronic lookout
New enablers of autonomous ship navigation are under development. These range from perception systems to automatic collision avoidance. However, integrating these systems into current ships and future autonomous ships is challenging and might introduce new risks. Assessing system safety during design is crucial. Thus, an adequate risk assessment of the Electronic Lookout, one of the enablers of the future autonomous navigation, is presented. This assessment task is part of the research project ECAMARIS in Finland.