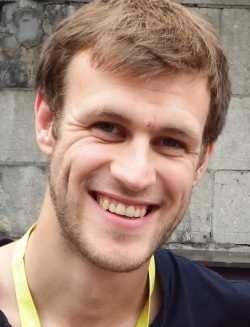 Thibaut Van Zwijnsvoorde
Thibaut Van Zwijnsvoorde, PhD., manager towing tank research at Flanders Hydraulics, oversees the research activities at the Towing Tank for Manoeuvres in Shallow Water (Flanders Maritime Laboratory, Ostend) and the Towing Tank for Manoeuvres in Confined Water (Flanders Hydraulics, Antwerp). He is involved in the developments in autonomous shipping, mainly related to the development and validation of control algorithms in shallow and confined water.
---
Presentation
ASHIP – Autonomous Ship Innovation Platform
ASHIP –Autonomous Ship Innovation Platform– is a concept developed by Flanders Hydraulics (FH), in cooperation with Ghent University, which provides real life (scale model) and virtual (simulator) test environments for applications in autonomous shipping. FH provides scale model basins with high-precision and real-time positioning, allowing for remote ship steering. Furthermore, FH offers ship maneuvering simulators, dedicated to ship maneuvering in harbours and waterways for a wide variety of ship types (maritime and inland). Both concepts can be interfaced with third party control algorithms to investigate the performance of a track controller in controlled lab-conditions and/or in virtually reproduced real-life conditions.