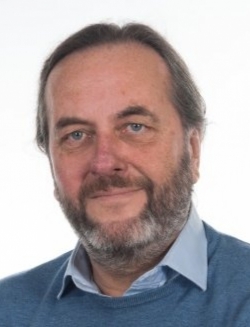 Ørnulf Jan Rødseth
Ørnulf Jan was awarded his Master's degree in Electronic Engineering in 1983. Since then he has worked in research organisations and private industry, mostly with information and communication technology (ICT) in maritime applications. He has also researched autonomous underwater vehicles, and from 2012 he was technical coordinator and ICT specialist in MUNIN, a successful EU-funded research project that has developed concepts for fully unmanned merchant ships. He is also active in international maritime standardisation through IMO, ISO and IEC.
---
Presentation
Status and outlook for autonomous ships in Norway
The Norwegian context and the current status on deployment and developments of autonomous ships in Norway will be presented. This includes more realistic expectations of what autonomous ships can and cannot do. This has resulted in more concrete proposals for new projects both in cargo and passenger transport. An outlook on new technology and approval procedures and what this will mean for further autonomous ship developments will also be discussed.