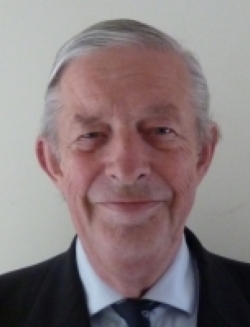 James Fanshawe CBE FNI
James Fanshawe retired from the Royal Navy in 2005 after Commanding HMS HURWORTH, CLEOPATRA and FEARLESS, the UK Task Group and the Devonport Flotilla. James chairs the UK's Maritime Autonomous Systems Regulatory Working Group, which has released the Industry Code of Practice for the safe operation of Maritime Autonomous Ship Systems. He is a member of the UK Maritime Autonomous Systems Steering Group, the UK MASG Council, NFAS and ICMASS. He is the moderator for the UNECE work on Autonomy on Inland Waterways. He works within a mixed commercial portfolio. He is a Director of ZULU Associates and The Anglo Belgian Shipping Company. He is a Board Advisor to SEA-KIT International and is the Director of Maritime Strategy for Drone Major Group.
---
Presentation
A summary of the operations conducted by USV Maxlimer following the volcano eruption off Tonga in 2022
Following the eruption of the volcano off Tonga in early 2022, the Sea-Kit International autonomous vessel (USV) Maxlimer was selected to deploy to provide an unmanned capability in the region. This was named Tonga Eruption Seabed Mapping project (TESMaP). Phase 1 (April/May 2022) saw NIWA scientists from New Zealand survey the ocean around the Hunga-Tonga Hunga-Ha'apai (HT–HH) volcano, covering thousands of square kilometres and collecting video images of the eruption's impact from the research vessel Tangaroa. Phase 2 (July/August 2022) utilised SEA-KIT's Maxlimer to conduct a month of further mapping inside the caldera. This presentation will provide details of phase 2, which was the reactive autonomous operation mounted and controlled from the UK.