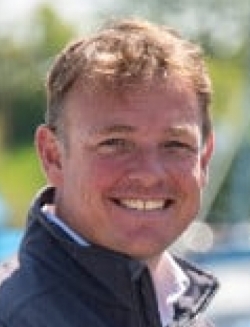 Ben Simpson
Ben Simpson(BSc, FRINA, Master 3000grt) started his maritime career sailing the globe as Captain/Engineer aboard various super yachts. After returning to the UK, Ben as MD, co-founded CTV designer and builder CTruk Boats Ltd and also became director of its sister company, CWind Ltd. offshore power operations experts. With the launch of Hush Craft Ltd. in 2015, Ben successfully set his sights reducing Co2 emissions in the offshore industry. He has led the team there in the development and build of hi-tech, transoceanic, un-crewed surface vessels (USVs) through the company's innovation arm, SEA-KIT International which he remains CEO of.
---
Presentation
A summary of the operations conducted by USV Maxlimer following the volcano eruption off Tonga in 2022
Following the eruption of the volcano off Tonga in early 2022, the Sea-Kit International autonomous vessel (USV) Maxlimer was selected to deploy to provide an unmanned capability in the region. This was named Tonga Eruption Seabed Mapping project (TESMaP). Phase 1 (April/May 2022) saw NIWA scientists from New Zealand survey the ocean around the Hunga-Tonga Hunga-Ha'apai (HT–HH) volcano, covering thousands of square kilometres and collecting video images of the eruption's impact from the research vessel Tangaroa. Phase 2 (July/August 2022) utilised SEA-KIT's Maxlimer to conduct a month of further mapping inside the caldera. This presentation will provide details of phase 2, which was the reactive autonomous operation mounted and controlled from the UK.